Posted in: Comics | Tagged: all new x-men, bobby drake, brian bendis, Comics, entertainment, gay, iceman, lgbt, LGBTQ, x-men
---
Tomorrow, An Original X-Men Will Be Outed As Gay (SPOILERS) It's the lead story on The Advocate.
It's also the lead on New Now Next.
Because, as Brian Bendis finishes his run on All-New X-Men tomorrow with issue 40, he leaves arather intriguing gift.
As pages leaked online via 4chan/co reveal, Bobby Drake, Iceman, is gay. Something confirmed by team telepath Jean Grey. Even though the older Bobby Drake is not gay. So, questions to ask. Are the All-New X-Men, the original X-Men dragged from the past to the present from a parallel dimension? Did something happen to change Bobby Drake's orientation from younger man to older man? Or, um, was this just a phase he was going through? Wasn't he born that way?
The X-Men has been interpreted as a parallel to homosexuality, mutant powers being something you are born with that develop with puberty, often hidden away. And while there have certainly been gay X-Men before, Iceman is of the original six, created by Stan Lee and Jack Kirby back in the sixties. Iceman's sexuality has been a matter of debate for a long time, but creators have gone out of
How this affects the subsequent comics, or the subsequent Iceman, is yet to be determined.
Once upon a time, X-Men readers were convinced that Iceman, could be gay. It was a big thing.Occasionally the writers played up to it…
Even Family Guy got in on the act.
[youtube]https://www.youtube.com/watch?v=_v6fU2jhftA[/youtube]
But since the movies showed Bobby and Kitty Pryde having a thing for each other, that got carried over to the comics. And soon…
Now? All-change…
---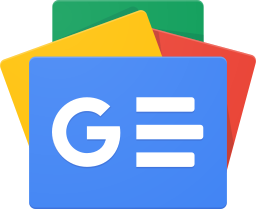 Stay up-to-date and support the site by following Bleeding Cool on Google News today!