Longstanding comic book creator Tony S Daniel was the big name and much-rumoured artist returning to Batman who accompanied James Tynion IV when he took over the ongoing series at the end of last year. He posted on Instagram the following art from Dark Nights: Death Metal – Legends Of The Dark Knights, FOCing from DC Comics this weekend.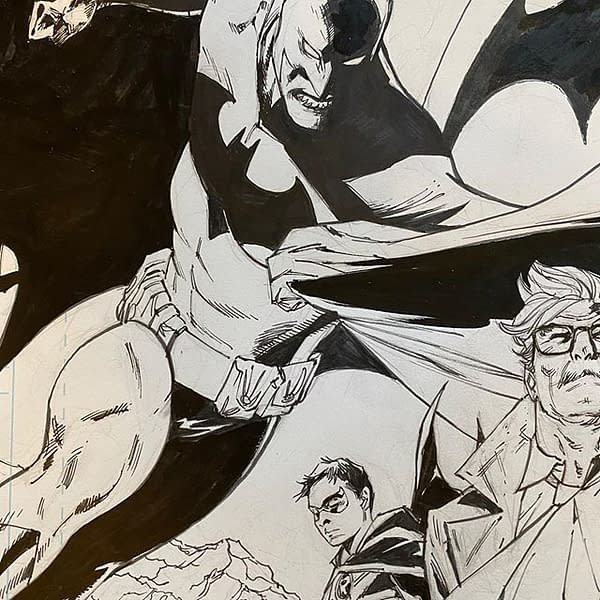 But shortly afterwards, Tony S Daniel posted evidence of a brand new comic book project from a very familiar publisher, Image Comics.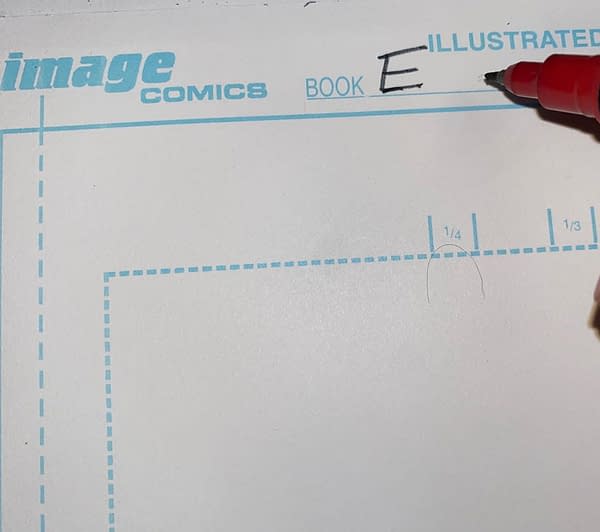 Now for the next chapter in my life. Can't wait to show you what me and two of the industry's best talents have joined forces on in the near future. @imagecomics 🌒wish us well in this dark journey
Which looks like a bit of a break from DC Comics. Tony S Daniel's previous creator-owned series for Image Comics was The Tenth many years ago. Could this be The Eighth? The Eleventh? The Eighteenth? The Eightieth?
UPDATE: Thanks to this tipoff from Terry Sala... an image originally titled The Tenth, then renamed Epitaph… of course, that was from 1999.
After the publication of The Tenth in the late nineties, Tony S Daniel gained comic book fame working on Teen Titans with writer Geoff Johns and finishing the short-lived Flash: The Fastest Man Alive series with Marc Guggenheim which ended with Bart Allen's death. He worked on Batman with Grant Morrison, including the Batman R.I.P. storyline and the subsequent Battle for the Cowl.
He then started writing and drawing Batman, later relaunching Detective Comics with the New 52, including the removal of The Joker's face, a status quo that stayed with the character for years, while also writing the Savage Hawkman series. Tony S Daniel would also work on Action Comics, Superman/Wonder Woman and Deathstroke for DC, as well as creating the series Damage for DC Comics; New Age Of Heroes line before returning to Batman with Tom King – and then returning again with James Tynion IV.
Keep an eye out for those Image Comics solicitations…
Enjoyed this article? Share it!