Trick 'R Treat and Bela Lugosi Comics Debut at Legendary Comics
Following their announcement of Head Wounds: Sparrow, a graphic novel by Star Wars icon/walking thirst trap Oscar Isaacs, Legendary Comics went on to announce their plans for a spooky Halloween. The publisher spotlighted Bram Stoker's Dracula Starring Bela Lugosi with Lynne Lugosi Sparks involved, as well as the returning cult classic Trick 'R Treat reissued in hardcover with early art from Saga superstar Fiona Staples.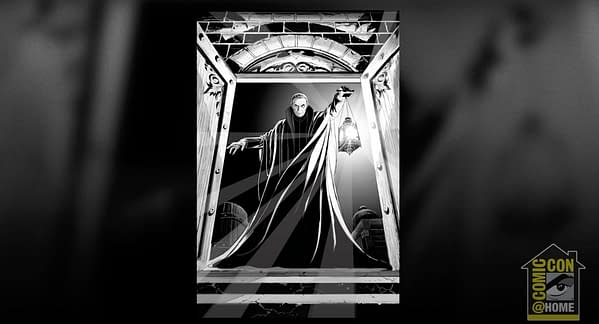 Comics artist and editor Kerry Gammill spoke on the history of Bram Stoker's Dracula Starring Bela Lugosi, as he shared a story about the Lugosi family's involvement in the comic:
"I think the idea came from [Lynn's] dad originally. I approached him about doing some comics featuring Lugosi as the host of the of the horror stories and he said hat he had always wanted to see a version of the novel done with his dad's likeness in it since it was so different from the movie. It originally I think came from Bela Lugosi Jr."
Lynne Lugosi Sparks added:
"It's so amazing the art that [interior artist El Garing] has done because I can look at the pages and tell what tell the story. IIt doesn't even need words. […] While he is portraying Count Dracula as Bram Stoker describes him, the art still captures that magnetism, the sensuality that Bela Lugosi had and brought to his portrayal on stage and in the Universal film, so I think it's just a really great combination. I think fans are gonna love it."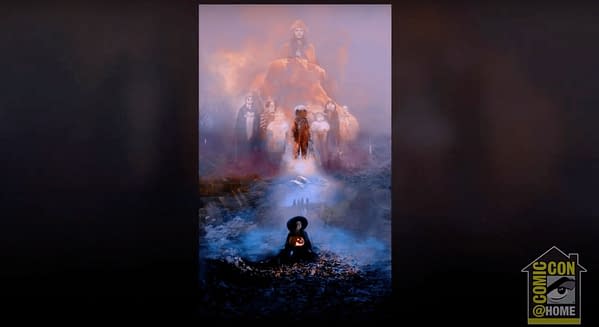 Making sure to show some love to fans of more modern horror, Legendary Comics announced plans to celebrate the 10th anniversary of Trick' r Treat. Senior VP Robert Napton, fresh out of his panel with actual snacc Oscar Isaac, spoke on the reissued upcoming hardcover:
"The Trick 'r Treat 10th anniversary collection [is] going to be coming out in October. This will be the first time that the original Trick 'r Treat comic which was released when the movie was released, an adaptation of the movie written by Mark Andreyko and featuring incidentally some of the first work of artist Fiona Staples will be combined with Trick 'r Treat: Days of the Dead which was the sequel graphic novel we did at Legendary Comics. So we're bringing both the comics together into a deluxe hardcover graphic novel edition to celebrate the anniversary of Trick 'r Treat."
The reissued series will feature an introduction by the director of the original film, Michael Dougherty. Both Trick' r Treat and Bram Stoker's Dracula Starring Bela Lugosi will come from Legendary this October.
You can still catch the full Legendary Comics Comic-Con@Home panel here.