Ultramega #1 Sells Out Again, Except This Time It's The Original Art
We've been telling you that James Harren's Ultramega #1 was a gigantic launch for Image/Skybound and had quickly gone to a second printing to keep up with demand. Even the Comics Vault Live product has been incredibly hot, with the Ultramega #1 Attack Peter variant (originally priced at $75) re-selling for $200 and the Ultramega Attack Peter print (originally priced at $50) re-selling for $152.00.
But it looks like owning Ultramega #1 as a printed comic or even a limited edition print wasn't enough for one fan, as huge art dealer Felix Lu of Felix Comic Art – who represents James Harren – announced they had sold the entire issue of Ultramega #1 – yes, all SIXTY PAGES – to a single buyer:
Also, an update on complete issues overall: We are continuing our march towards 200 issues sold, with our most recent sales of James Harren's Ultramega #1, Daniel Warren Johnson's Beta Ray Bill #1, Ian Bertram's Precious Metal #1, Nic Klein's Thor #14, Riley Rossmo's Harley Quinn #2, Bilquis Evely's Detective Comics #1030, ALL seven Batman: Black And White stories, and more! We are proud to have popularized this exciting collecting opportunity for collectors, artists, and the hobby at large. Owning your own personal Artist's Edition really is the pinnacle of original comic art collecting. So if it's something you're considering, write me and we'll do our best to make it happen!
Yes, like everything in the collectibles space, original art has seen a sharp rise in interest and we know folks are hungry for truly rare pieces of comic history. So, while it's no surprise for established superhero properties to sell out entire issues, it is unusual to see a full issue sale for an independent comic release like Ultramega #1 – especially at 60 pages in length. It's one of the only original properties on that list, it's a recent release not buoyed by a media deal, and it's a reminder of how much Image Comics launches command a level of prominence and interest rivaled only the superheroes with Disney and Warner Bros behind them.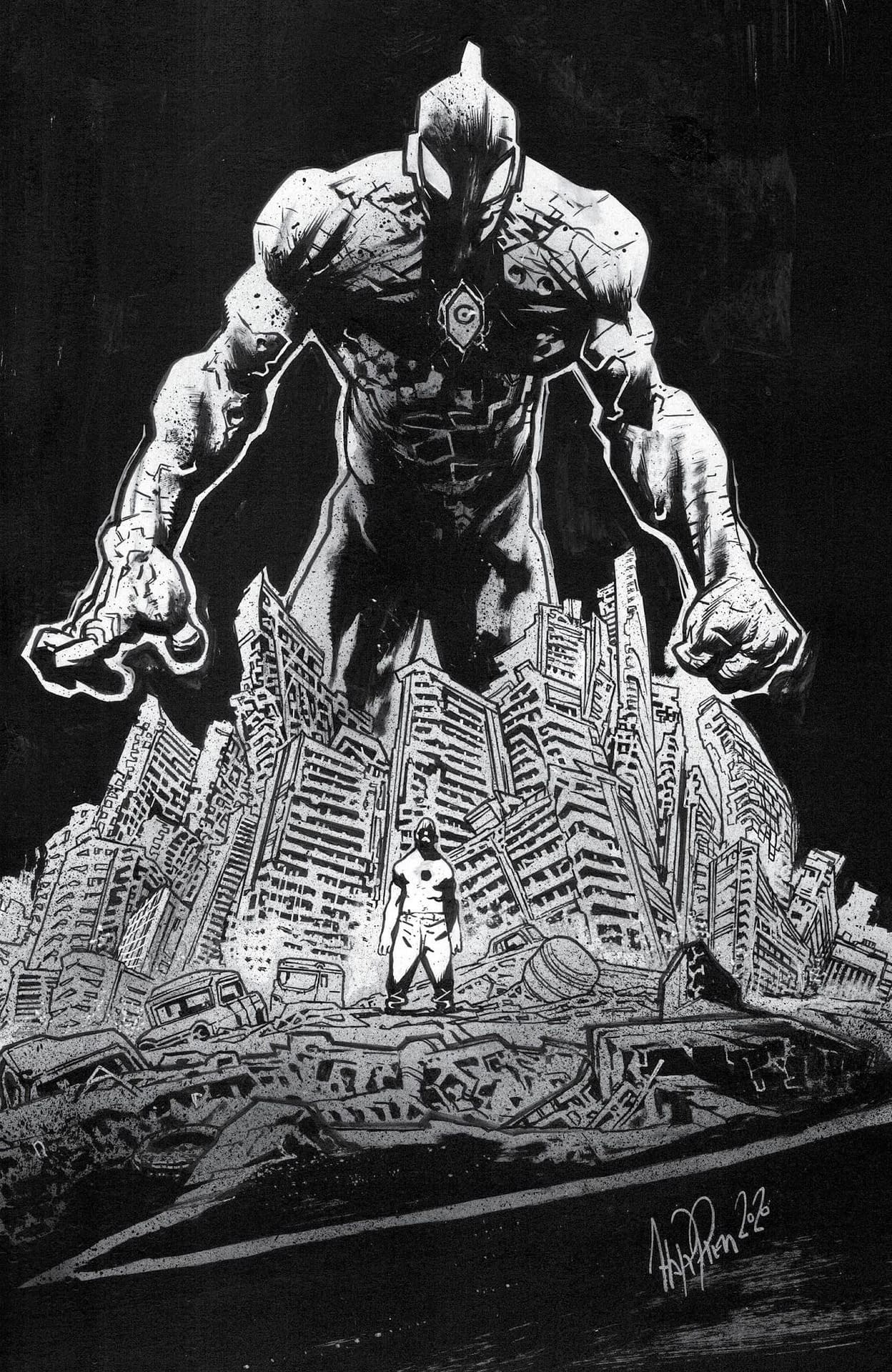 But now we're looking at what will happen this Wednesday, April 21, when Ultramega #2 hits stands. Even with nearly 20,000 copies ordered by retailers, will it be enough to meet demand in the same week when the issue #1 second print drops and reignites interest in the series? And will the original art for issue #2 disappear even quicker than #1?