Publisher Vault Comics has Vagrant Queen, Cult Classic: Return to Whisper, and Wasted Space coming from Magdalene Visaggio (Eternity Girl), Eliot Rahal (Ninjak vs the Valiant Universe), and Michael Moreci (Hack/Slash) respectively coming out this June. The publisher has some talent under their belt. Full details of their releases for June can be found below.
Plus, the complete Zojaqan from Collin Kelly, Jackson Lanzing, and Nathan Gooden is being collected in a volume.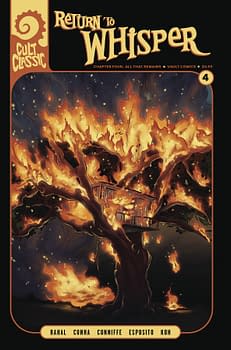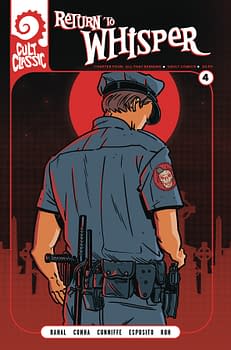 APR181870
CULT CLASSIC RETURN TO WHISPER #4 (OF 5)
(W) Eliot Rahal (A) Felipe Cunha (CA) Irene Koh
The penultimate pendulum swings over the necks of our Grave Robbers Society! The night that changed their teenaged lives is about to unfold. Our decades long puzzle is starting to take shape. Meanwhile, modern day anxiety boils out of control! Murder and mystery have bent the fragile adult friends too far. One of them finally snaps. Everything is burning down. (STL082480)
7×10, 28pgs, FC (4 of 5) SRP: $3.99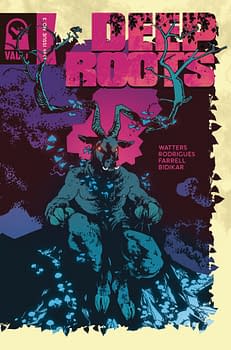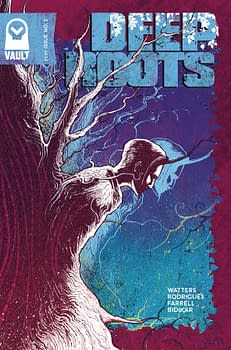 APR181872
DEEP ROOTS #3
(W) Dan Watters (A) Val Rodrigues (CA) Dani Strips
As the green tendrils of the Otherworld burrow into them, our rescue team stumbles onto a secret that may reveal the machinations of this alienplace — but being stalked through a forest where even the grass is hungry for flesh, what chance do they have of surviving long enough to untangle this thread? (STL082473)
MATURE THEMES
7×10, 28pgs, FC SRP: $3.99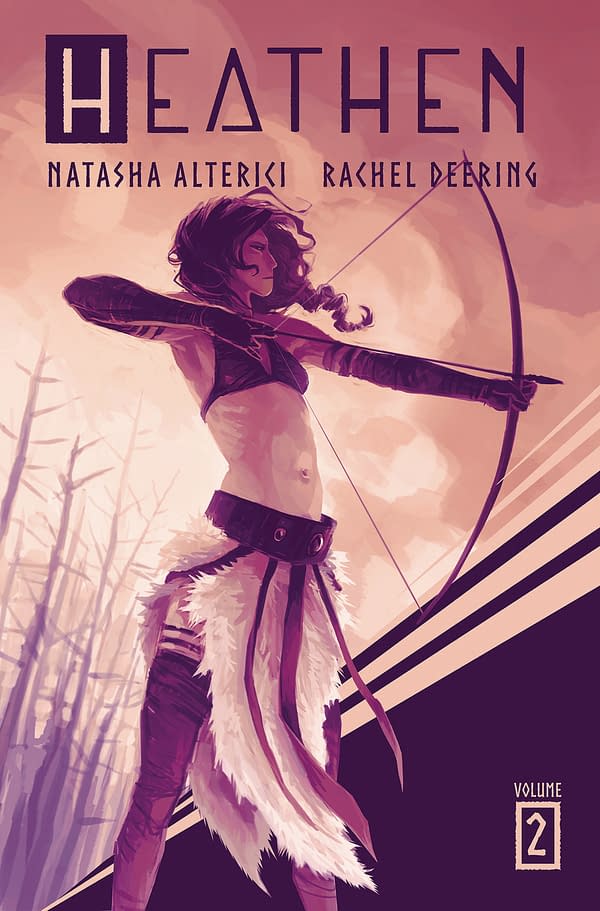 APR181874
HEATHEN TP VOL 02 (C: 0-1-2)
(W/A/CA) Natasha Alterici
Aydis the banished Viking sets sail on the open sea to reach Heimdall, the magical entrance to the land of the gods. She'll need the help of a crew of worldly pirate women and man-eating mermaids to survive the dangerous journey. Back on land, the cursed Valkyrie Brynhild and the goddess of love Freyja are chipping away at Odin's power, testing the god-king's patience and tempting his wrath. Collects issues #4-8. (STL080060) (C: 0-1-2)
SC, 112pgs, FC SRP: $19.99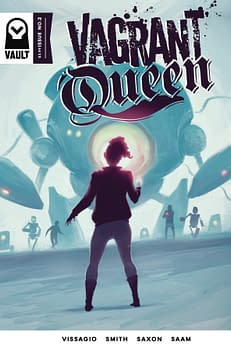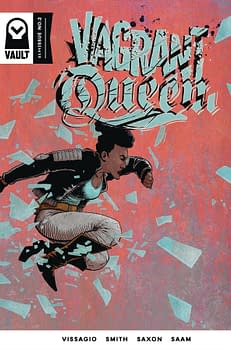 APR181875
VAGRANT QUEEN #2
(W) Magdalene Visaggio (A) Jason Smith (CA) Natasha Alterici
Elida finds herself teaming up with an old frenemy to rescue her mother from political prison, but first they have to stage the most daring break-in imaginable, past an impenetrable energy shield, in the middle of empty space, guarded by a battalion of the Republic's best troops! (STL082475)
MATURE THEMES
7×10, 28pgs, FC SRP: $3.99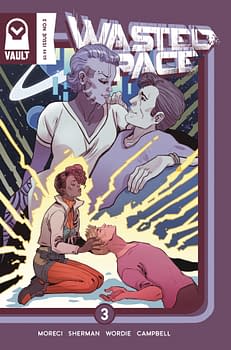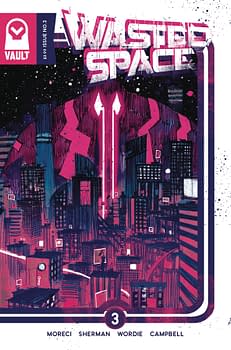 APR181877
WASTED SPACE #3
(W) Michael Moreci (A) Hayden Sherman (CA) Marguerite Sauvage
Molly Sue kicks a hornet's nest of galactic trouble. Legion doesn't care for bad manners. And an unexpected guest throws a monkey wrench into the thing Billy was calling a plan. (STL082477)
MATURE THEMES
7×10, 28pgs, FC SRP: $3.99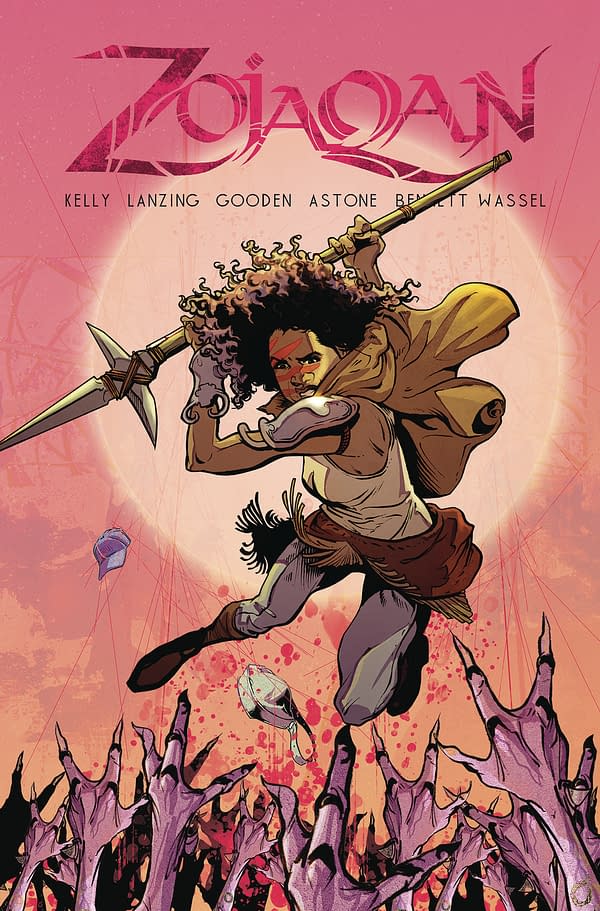 APR181879
ZOJAQAN COMPLETE SERIES TP (C: 0-1-2)
(W) Collin Kelly, Jackson Lanzing (A/CA) Nathan Gooden
A grieving mother wakes in a brutal but fantastic landscape, where the currents of time pull her into the future, lurching forward days, years, and millennia. Her name is Shannon Kind, and her life in our world has vanished without warning. Perhaps she can find peace in her new home. Perhaps she can shape Zojaqan into a better world. But first, she must survive. Collects #1-5. (STL080063) (C: 0-1-2)
SC, 7×10, 160pgs, FC SRP: $19.99
Enjoyed this article? Share it!