WEBTOON and Legendary Comics Announce Return of "Acursian" by and Starring John Barrowman
We all love John Barrowman. Who doesn't? Captain Jack Harkness from Doctor Who and Torchwood. Malcolm Merlyn the Dark Archer from the CW's Arrow. Musical theatre star.
And comics creator.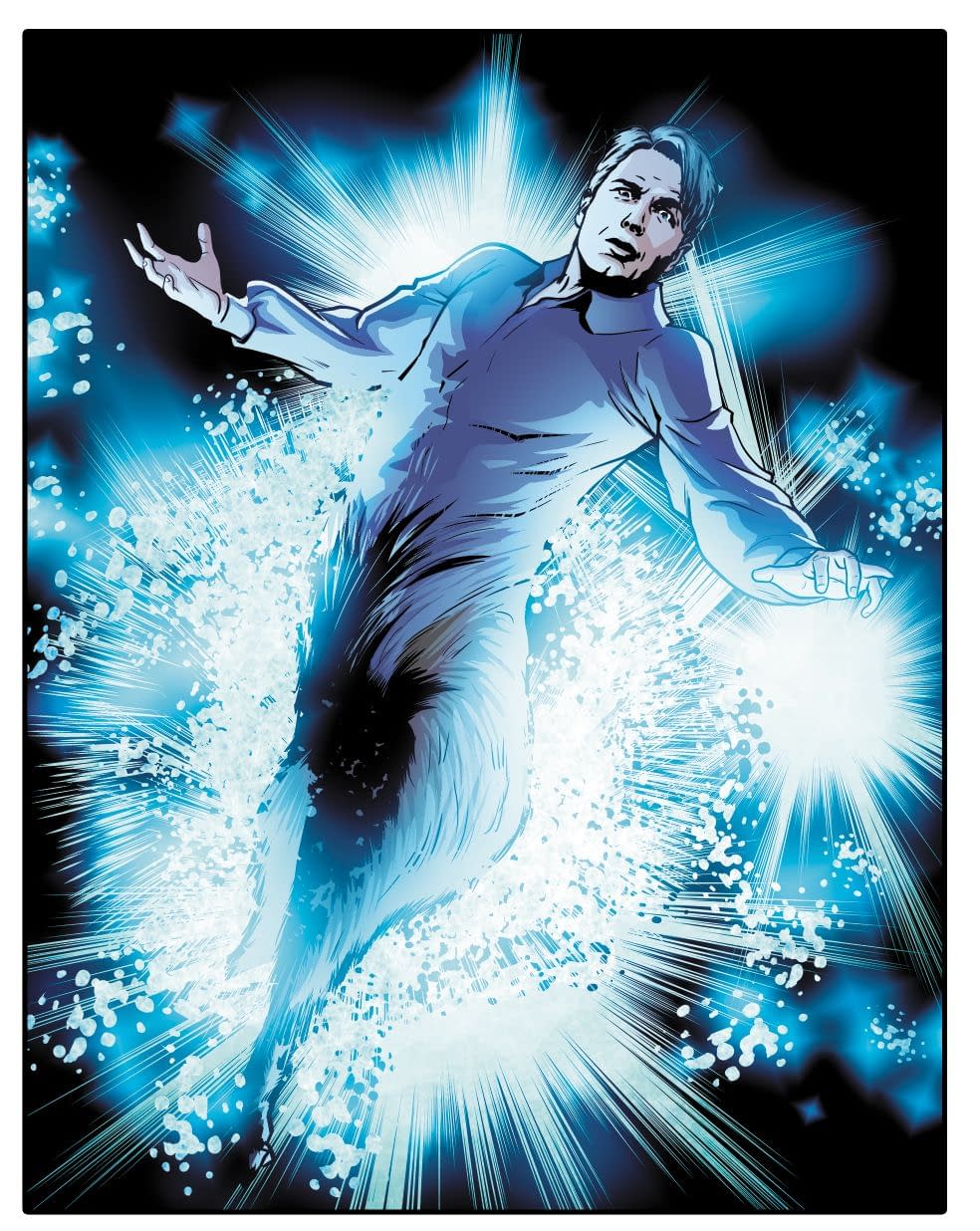 Arcursian, a fantasy thriller written by Barrowman, his sister Carole Barrowman and Erika Lewis with art by Beni Lobel has been running on WEBTOON. Tommy Lee Edwards provided the character designs. Publisher Legendary Comics placed the series on popular digital comics publishing platform. WEBTOON. Now their first new weekly chapter has been released that will lead to the end of Season One.
Celtic Curse and Cosmic Farce
Charlie Stewart, a rich lawyer and yuppy jerk "played by" Barrowman, falls victim to an ancient Celtic curse. Every decision he makes, every relationship he has, every choice he gets is doomed to fail spectacularly. Charlie discovers that his ancestor Bonnie Prince Charlie made a deal with the ruthless Celtic God of War, Bregon, and his Three Sisters have cursed the family line. Don't you hate it when that happens?
After his life completely falls to pieces, Charlie and his best friend Nate hunt for the magical talismans that will restore his reality. Real life and ancient legend collide as Charlie battles across this world and opens realms of time and mystery no mortal was ever meant to see.

"John, Carole and Erika have masterfully created a captivating story that keeps readers enthralled as Charlie races through time to break the family curse," said Robert Napton, Senior Vice President of Legendary Comics. "We are thrilled for the return of Acursian and to share the gripping conclusion of Season One with our readers and fans."
"Erika, Carole and I are so excited that Charlie's back on Webtoon!" said John Barrowman. "But, he's not in a good place. He's lost his job, his family, his money. He's pissed off the God of War and a powerful witch, and the fates are still torturing him. Charlie's clock is ticking. If he can't put things right, his family will be lost to him forever."
"Legendary Comics have been a long-time partner with WEBTOON, and we are excited to resume Acursian with them," said David Lee, WEBTOON Head of Content. "Fans can finally follow Charlie Stewart's epic journey, until the end."
Arcursian can be read at WEBTOON.