Why Adam Kubert Refused to Sign the Industry-Only Stan Lee Tribute Comic
I follow Adam Kubert on instagram and saw him post about not signing an industry-only Stan Lee tribute comic, and felt a way about it. Adam Kubert described the experience like this:
A fan brought me a copy of the Stan Lee Tribute comic to sign. This was a special book for a meaningful event. Also, these books are being flipped on eBay for quite a bit. He promised that this was not the case. I told him that I would sign it but I wanted to personalize it which made him angry. I usually have great experiences with fans and this rattled me. Tracy thinks I should have just signed it… what do you think?

Regarding my previous post… Thanks to everyone for their comments. This is the first time that I wouldn't just sign something and honestly I probably overthought this. Comicons are for the fans and I wouldn't do it this way again.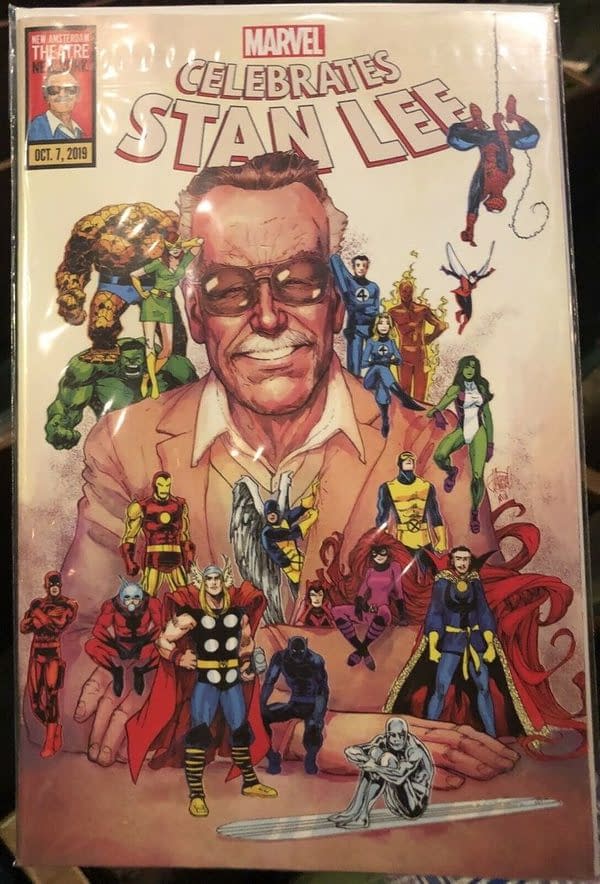 To presume to speak to Kubert, you probably didn't overthink it! You took a look at what was put in front of you, figuratively and literally and made a judgment call. I want to support that! I want authors at cons empowered to say no to requests. Especially ones they think are shady. I don't want them feeling "well, it's for the fans, guess I gotta." Yes, comic cons are for the fans, but the fan in this case should've respected the fact that Kubert preferred to personalize the autograph, given the issue he asked Kubert to sign. Also, comic cons being for the fans doesn't mean fans get whatever they want.
(Case in point: Creeps at cons getting upskirt shots of skirt wearing female-identified cosplayers on escalators. Fans want upskirts, does this mean they should get them?)
I want this even if it will affect me negatively. I want Tony Isabella or Mark Waid empowered, upon learning that I'm affiliated with Bleeding Cool, to refuse to sign my comics. That's the price of meeting an actual human being in as much equality as the power dynamics inside a convention will allow. I want authors empowered to be humans that have good and bad days, not an autograph discharging station.
To sum up: Kubert made a judgment call, and while he probably wouldn't describe it this way, based on his decades of experience interacting with fans at conventions. Something felt wrong in his gut, and he didn't even say "no," he said "yes, but." I think he did the right thing by not signing what the fan put in front of him. I hope he does it that way again.