If anything could be said about The Invisible Woman, it's that she's clearly not grim and gritty enough. Sue Richards needs an edge, a dark side, a Snyder Cut, if you will. Well, Marvel has heard the fan outcry for a grimmer, grittier Invisible Woman, and Invisible Woman #5, the conclusion of the mini-series that details Sue's espionage career shortly after marrying Reed Richards, will provide the answer.
In the solicitation for Invisible Woman #5, Sue will "step over a line of conduct" that "would horrify her family if they were to ever find out." She will be changed, of course, that much is given of any Marvel story. But what line will she cross? Will it be murder? Something worse?
And even better, what good is a secret if it won't one day be exposed? Surely whatever nasty business Sue is up to here will come to light in the present, and if the solicit tells the truth, the rest of the Fantastic Four will presumably be horrified.
What will she do? Find out when Invisible Woman #5 hits stores in November. And see Marvel's full November 2019 solicitations here.
INVISIBLE WOMAN #5 (of 5)
MARK WAID (W) • MATTIA DE IULIS (A)
Cover by ADAM HUGHES
In order to find and rescue her former espionage partner, Sue Richards will have to step over a line of conduct that would horrify her family if they were ever to find out. How will this leave the Invisible Woman changed?
32 PGS./Rated T …$3.99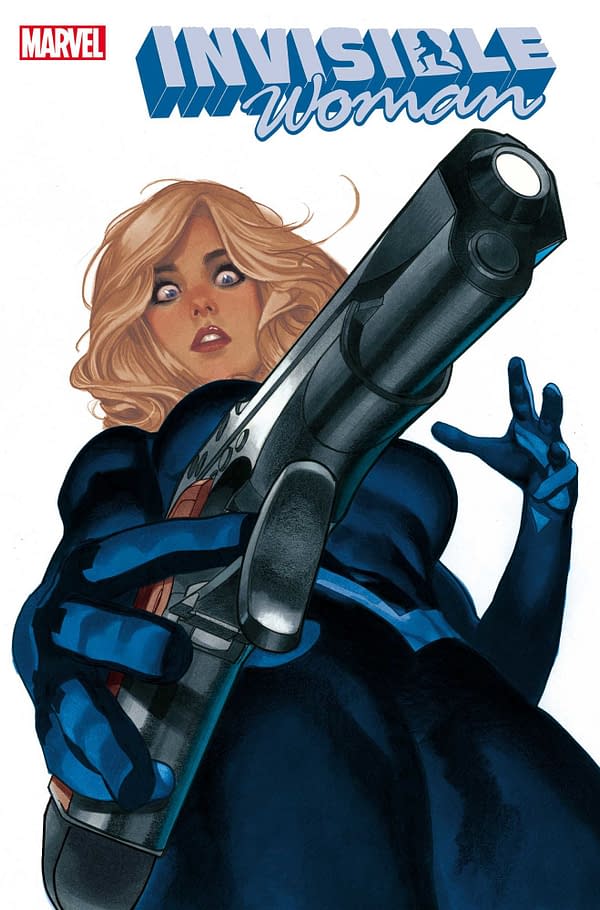 Enjoyed this article? Share it!