Posted in: Comics | Tagged: Dame Maureen Lipman, david baddiel, JW3, london, paul gravett, Sir Alan Sugar, stephen fry, Zoom Rockman
---
Zoom Rockman's Jewish Hall Of Fame Comics & Caricature At London's JW3
Zoom Rockman's Jewish Hall of Fame brings life size cultural icon automata, mega cartoons and comic books featuring famous faces to life.
---
Zoom Rockman's Jewish Hall of Fame brings life-size cultural icon automata, mega cartoons and comic books featuring famous faces to life, the first major contemporary art installation at the new venue JW3 in North West London, running from Tuesday the 23rd of May until the 3rd of September. It is curated by friend of Bleeding Cool and comic book expert extraordinaire Paul Gravett.
Described as an offspring of da Vinci and Hogarth, award-winning 22 year-old satirist, editorial cartoonist, puppet maker, comic book writer, artist and publisher, and animator Zoom Rockman, invents his new art technique combining – puppetry, the science of engineered optics and voice coding, techniques and pictorial satire – the Zoomascope combining: the trope techniques of early cinema, the anatomical drawings of modern medicine and the mechanics of rotating multiple moving elements.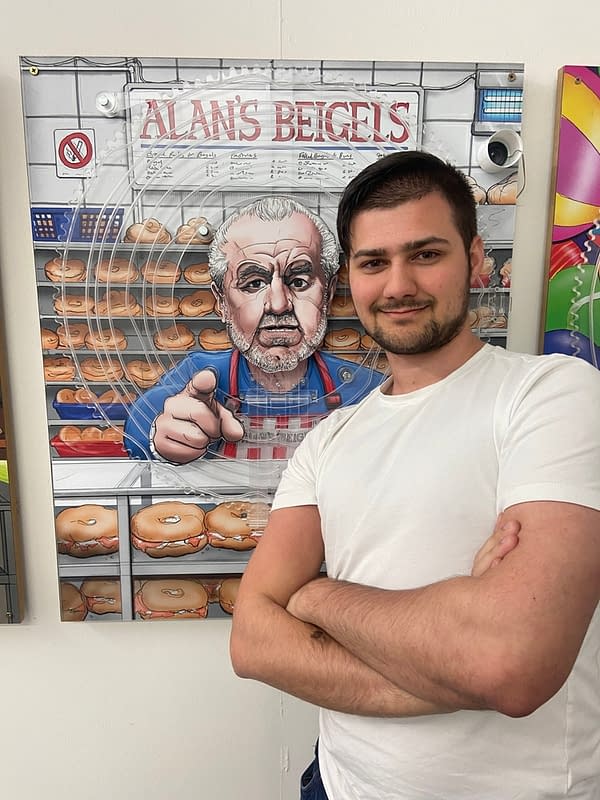 With a cheeky "end of the pier" vibe, the new Summer Exhibition, finds the automata in their true traditional seaside settings! With the likes of Stephen Fry, Dame Maureen Lipman, Sir Alan Sugar, David Baddiel and more, voicing their own mechanicals, vistors are encouraged to crank the handle and see and hear the moving automata and what they are getting up to…. and buy the tie-in comic books, including one created especially for this exhibition.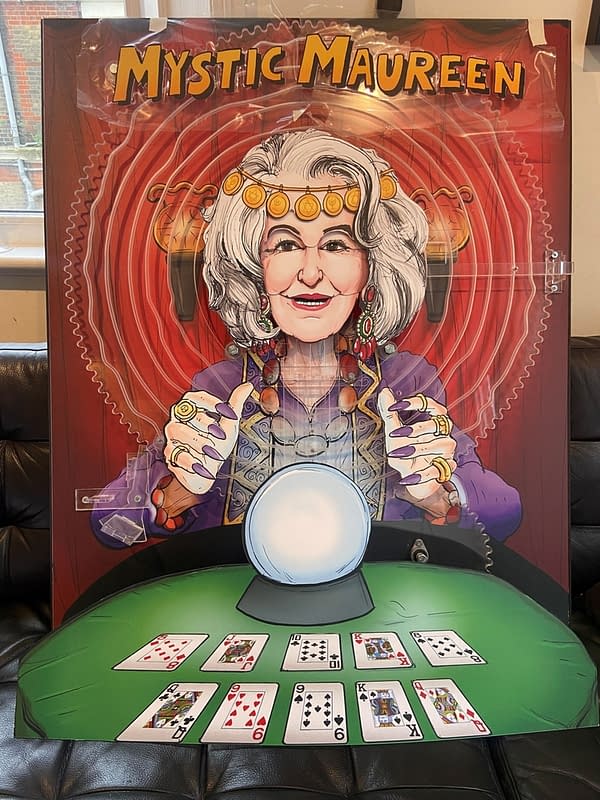 Dame Maureen Lipman with her crystal ball sees into the future!
BAFTA winning Claudia Winkleman in her fringe benefits store!
Get fired from Lord Sugar's Beigel Shop!
Nigella Lawson cooking up hot dogs!
Stephen Fry in a fossil frenzy!
David Baddiel ball juggling!
Score a goal with Alex Scott, wearing her One Love armband.
Sacha Baron Cohen parting the Red Sea as Moses!
Sing with the late, great, Amy Winehouse! (choose a button and watch Amy perform: Valerie, Rehab, Back to Black – vocals gifted by her family.)
"Expecto Flossiamus"…. "I've given Daniel Radcliffe the Candyfloss stall to run as it means he can hold and move the stick in exactly the same stance as he holds his wand in the Harry Potter films" Zoom Rockman.
And, especially relevant to Bleeding Cool, loads of Zoom's cartoons of famous faces from Timothée Chalamet to Volodymyr Zelensky via Bryan Cranston, Miriam Margolyes and Marilyn Monroe.
Stephen Fry says "As someone who usually expects to be inaugurated into Halls of Shame, it is quite something to think of myself here in the Zoom Rockman Hall. But truly, it is an honour of which I am dizzily proud."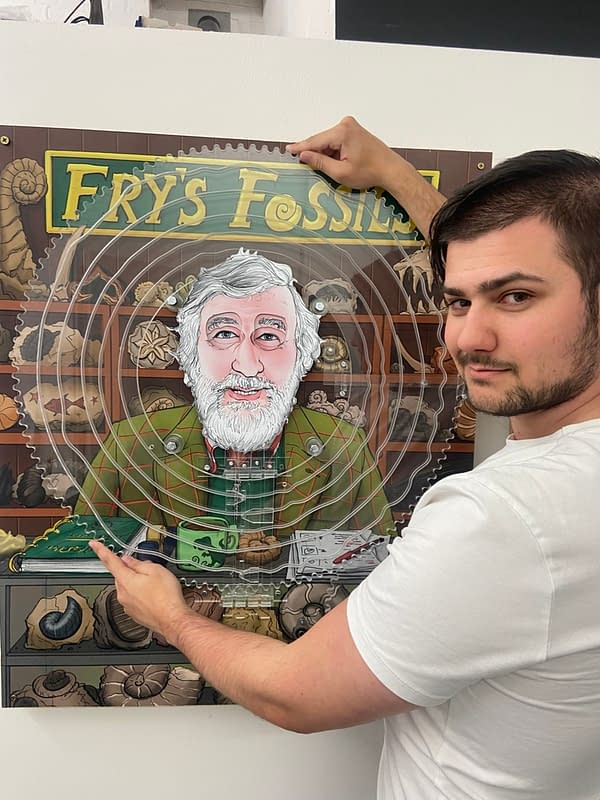 Zoom Rockman graduated in 2022 with a first class degree in Graphic Design from Central Saint Martins. He was the youngest-ever regular contributor to: The Beano Comic (at 12), Private Eye Magazine (at 16), The Sunday Times (Zoom's Week at 21) and named by the Evening Standard as one of the Most Influential Londoners under 25. And now, his first major show at 22. Yes, it sickens me as well.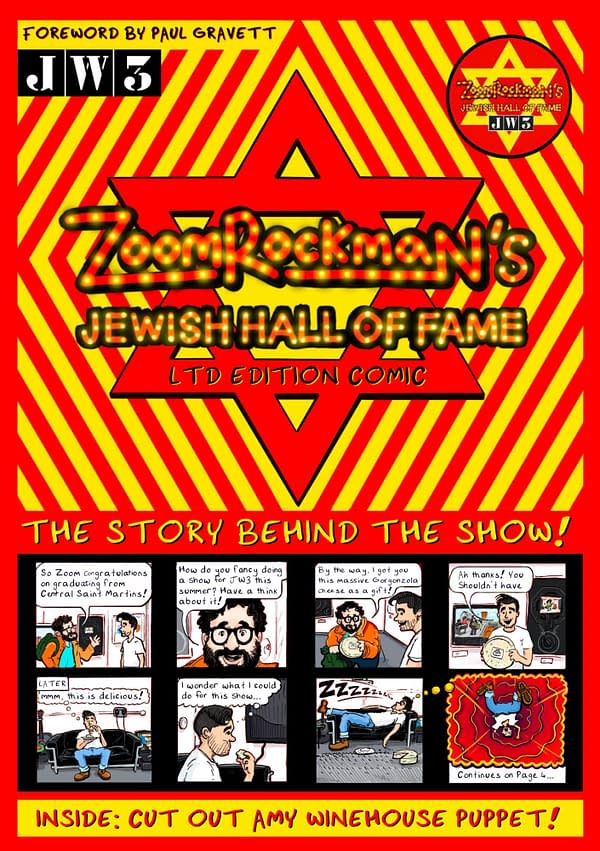 Zoom says: "I've invented a programmable machine called the Zoomascope to do the puppeteering. The audience turn the handles and everything comes to life in front of them. Part of my motivation in making it was thinking about how we might entertain ourselves after the apocalypse! The Zoomascope, is Pre-Cinema Technology in the 21st century!"
JW3 at 341-345 Finchley Road, London NW3 6ET has a timed ticket entry allows only 20 visitors per 30 minute slot, giving visitors plenty of time to crank away. Entry ticket price is £6 per person (concessions £3 per ticket) – Children under 4 go free. The event is open on Sunday to Thursday, from 10:30am to 8pm. There are also kids workshops with Zoom Rockman on Sunday the 28th of May for £10 and an evening with Zoom Rockman and Paul Gravett on Sunday the 25th June at 6.30pm in theatre for £8;
---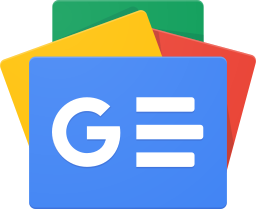 Stay up-to-date and support the site by following Bleeding Cool on Google News today!