You have fifteen hours until the October Horror Loot Crate orders close. If you want in, the full contents are unboxed and spoiled below.
Yes it takes the fun out of it. But the T-shirt alone might sway you one way or the other.
The hardcover copy of Legion Of Regrettable Supervillains follows up on a previous item, and is listed on Amazon already discounted at $17.29, almost the entire price of the crate, and more than the Bleeding Cool discount price. And it won;t be available elsewhere until March.
Oh and a Freddy Krueger chopsticks glove.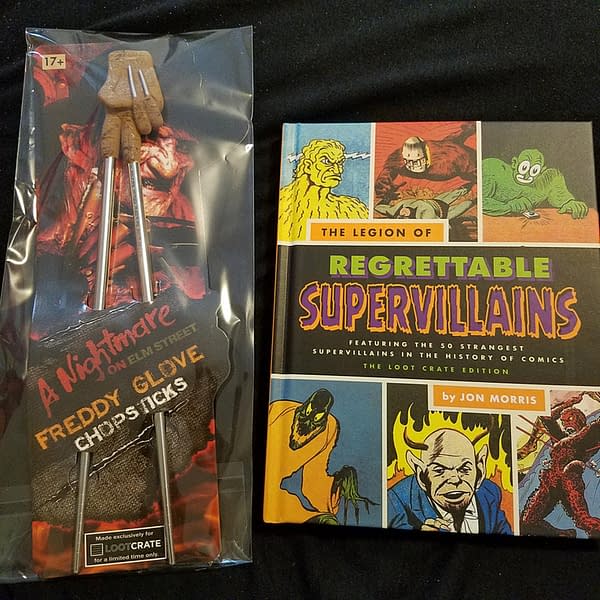 What else? a Texas Chainsaw Massacre doll and Friday The 13th flag.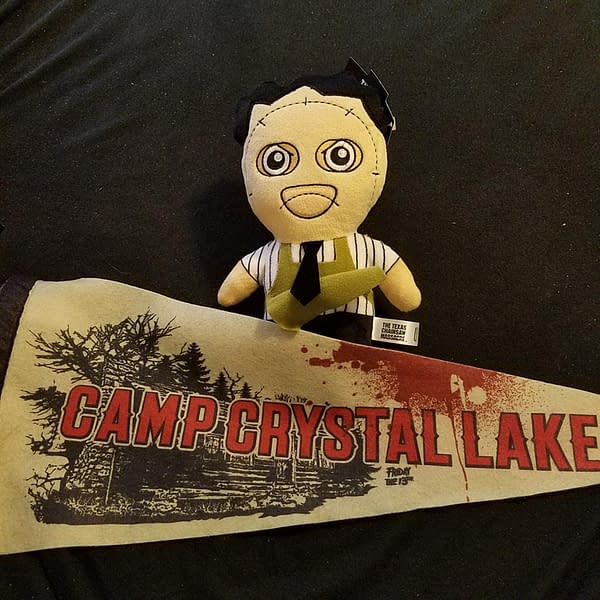 A Negan baseball shirt with Lucille from the Walking Dead TV show.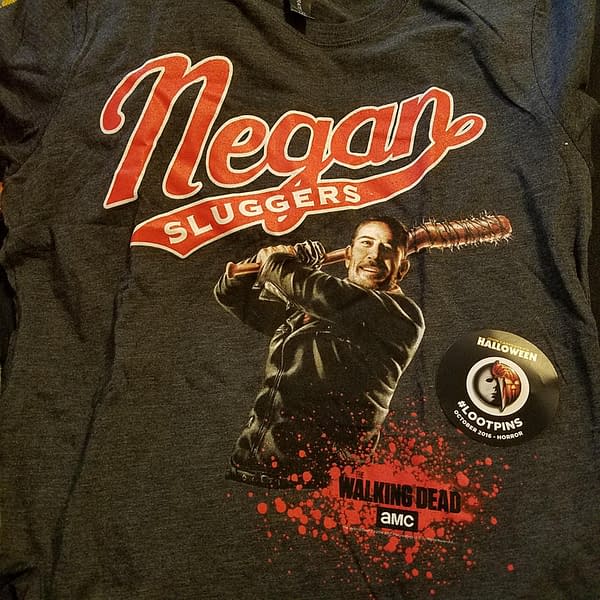 Would have preferred the comic version., But still. And note the Jason Loot Crate pin…
And a Walking Dead zombie mask, perfectly timed for Halloween.
A goodly haul. If you want in, click here and use the BLEEDINGCOOL code for added discount.
Enjoyed this article? Share it!