2K Games Reveals More About MyGM 2.0 in "NBA 2K20"
2K Games revealed more details this week about the new and improved MyGM 2.0 that will be featured in NBA 2K20 this fall. The company posted a lengthy explanation of what's changed on a special Facebook post where they go over all the details. Top to bottom it looks like the mode got a revamp, and while it's still weird sorta playing as a GM, at least this time around it doesn't look as stiff and pre-planned as the previous versions. This one looks like you might actually be in charges of something in NBA 2K20. You can read a little bit from the post below.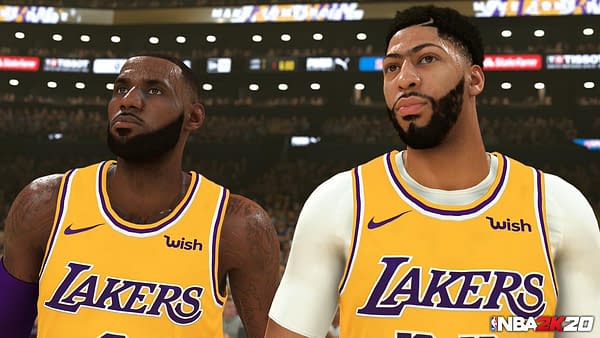 MyGM was the cornerstone of the revitalized new era of franchise, dating back to 2K14. We delivered to our fans the first-person experience of what it's truly like to be a GM; to be at the helm of a team in one of the most prestigious sports in the world. There were goals to complete, rosters to build, and conversations to have in a variety of environments. The fans loved it; overall it paved the way for MyLEAGUE in 2K15 and the storylines present in 2K18 and 2K19.

The fans were clear; they liked the conversations, for the most part. There were a few minor annoyances; hearing from your 6th man for the thousandth time that they wanted to be a part of the starting lineup could get a little old, but overall being able to actually talk to the players and staff made a huge difference in how the game felt.

Yet as the years went on, the focus clearly shifted as MyGM was no longer the new kid on the block – the fan base loved the sandbox nature of MyLEAGUE, and a lot of the major elements of MyGM were the same year-to-year. You'd still have the same conversations, still have the same goals and STILL have that sixth man that wants a starting spot. When asked to describe MyGM to someone not familiar, the most common description was "It's like MyLEAGUE… but with conversations." That is accurate, but we want more. We want to have MyGM carve out its own identity, and to really make it feel like a distinct experience from MyLEAGUE. To do that, we completely overhauled the system to what we call MyGM 2.0.