According to Multiple Reports, Pokémon GO Fest Was a Success This Time
It's not too far-fetched to say that when Niantic announced a second Pokémon GO Fest in Chicago, a lot of people assumed it was going to be terrible. After last year's, let's say, "debacle" that ended in Niantic losing a lawsuit from festival attendees, we kind of assumed we might not be seeing it again. To our surprise, the company announced a second one this past spring and we all kind of braced ourselves this week for the worst to come out. But again, much to our surprise, everything seems to have turned out okay as reports are coming in that the festival was pretty much a success.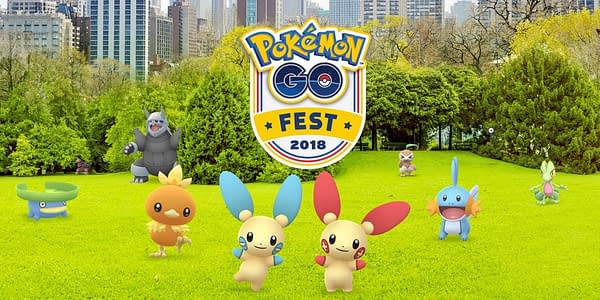 Game Informer has, what we would call, one of the most complete and updated pieces from someone who was live at the festival and described the mood and energy throughout the two days in Chicago. Aside from some rain, which couldn't be controlled but sounded like it was a welcomed reprieve from the heat, it seems as if the festival finally got all of the things that went wrong last year correct. They even expanded the field of play beyond the park so that people without tickets could play. We'll see what people have to say about Pokémon GO Fest come morning after all the events have settled into their minds. But it appears all is well this time around.