Just A Ragtag Bunch Of Heroes: We Review 'Agents Of Mayhem'
[rwp-review-recap id="0"]
The old cartoon trope of having a group of misfits form a team to take out an evil organization has been around for decades. G.I. Joe basically wrote the book on it and even revised it a few times. Those tropes made their way into video games, but with more of a failure rate than success. The latest to take on the genre and try to make it awesome is Agents Of Mayhem from Deep Silver, which we managed to snag a copy of and have teleported in to save the day for this review.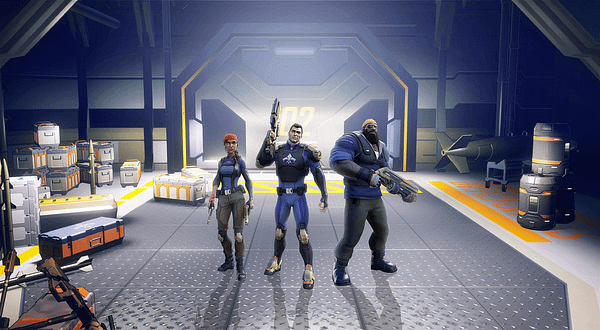 Agents Of Mayhem is set in Seoul, South Korea as the city has become the central hub for world government in this version of Earth. The actual agents of Mayhem (Multinational Agency Hunting Evil Masterminds), true to form, are a ragtag bunch that are all working for the same peaceful cause: to stop LEGION (the League of Evil Gentlemen Intent on Obliterating Nations). Every mission plays out like an episode of a cartoon series. LEGION has a plan to cause chaos and destruction, Mayhem learns about it, they implement a plan to stop it, a couple explosions and catchphrases later and peace has returned to the city. But how you get to that ending is entirely in your hands.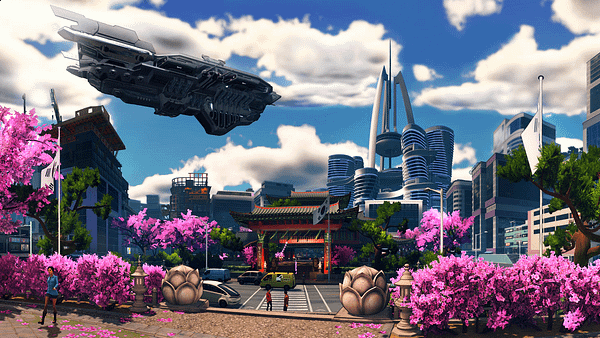 You start an episode of Agents Of Mayhem by having a villain from LEGION declare mastermind plans of evil with cutscenes that show you the story. You'll have an opportunity to choose which agents you wish to work with when you head out into the field, and at the tap of a button, you change places through teleportation. This makes the game exciting as you can plan your attack with one hero and then demolish everything in your path with another. You'll be able to unlock new agents as you go, each with their own powers and abilities to help combat the situation in front of you, so you'll be able to make any situation quickly end with ease. Every agent themselves comes with unlockable gear and weapons, along with passive and special abilities that you can customize to your liking. The gameplay itself can be fun but monotonous. Almost every villain's plan comes down to the same formula: Cause a problem, put bad guys in the way, kill them, move to the next target in my car, find more guys, kill them, repeat the last three steps a couple more times, then a boss battle. And this is where the game starts to wear on you a bit as you're fighting a random supply of nameless henchmen to kill time and make the game feel much bigger than it is until you get to the interesting part. I understand why it was done this way, but it doesn't make it any easier to accept that a game this colorful and energetic would resort to a rinse-and-repeat formula.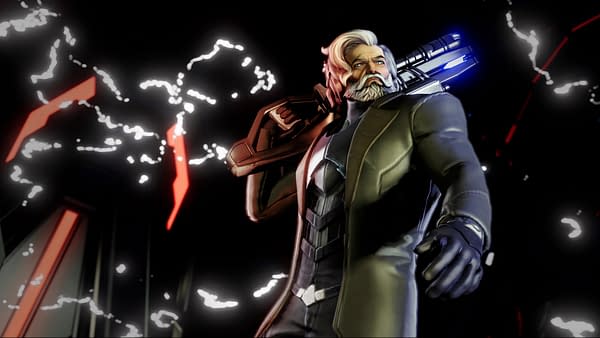 The formula carries over to level design as I spent way too much time going down the same hallways of underground bases that all look the same. Why did LEGION design all of these the same way? You'd think a character dressed like a clown might go for more of a circus theme instead of cold gray steel. The best way to break up all of this repetitiveness is to experiment with your trio that you pick by giving them different skills, or just taking in a different crew altogether so that there is a challenge and variety to how you handle everything. I found myself mixing and matching teammates to get the perfect trio down, which I found in pairing Daisy with Yeti and Fortune. That combo won't work for everyone, as many are content to stay long range or like to get up in other people's business, but at least you have room to experiment.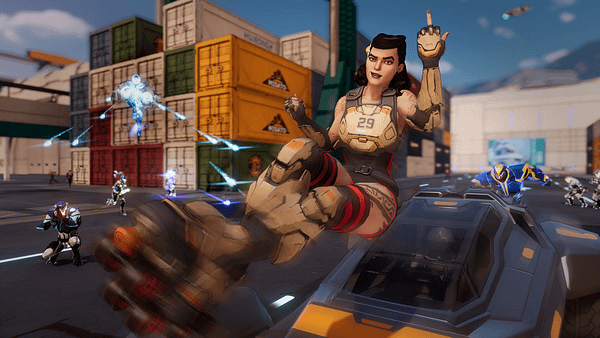 Agents Of Mayhem is a lot of fun, but it is plagued with redundancy. The best way I found to get out of this was to give myself a problem by working with new characters as they came up and figuring out how to work them. Even if I lost, I got a good lesson out of it. I also enjoyed the "special episodes" more as they gave me greater information on the characters and their backstory. The primary game was a blast for the story but could have used more on the gameplay. The game itself is one giant pop-culture nostalgia act in itself and it made me wish this kind of game existed when I was a kid, or that this TV show existed now. This was a lot of fun and I highly recommend getting it for both young and old alike. Hopefully, some additional assets will be thrown in later to give more variety to the combat sessions and story, because there's so much more Deep Silver could do with this game if they wanted to.
[rwp-review-ratings id="0"]
[rwp-review-form id="0"]