Animal Adventures: The Faraway Sea Kickstarter Set For July 20th
Avast, all ye lovers of animal companions in 5E! Steamforged Games, the company responsible for various licensed tabletop games such as Monster Hunter World: The Board Game and Dark Souls: The Board Game and many originals such as Tales of Dungeons and Doggies, has announced the start time for their crowdfunding campaign on Kickstarter. This campaign will be used to fund Animal Adventures: The Faraway Sea, an all-new story with "awakened" animal companions as the player characters.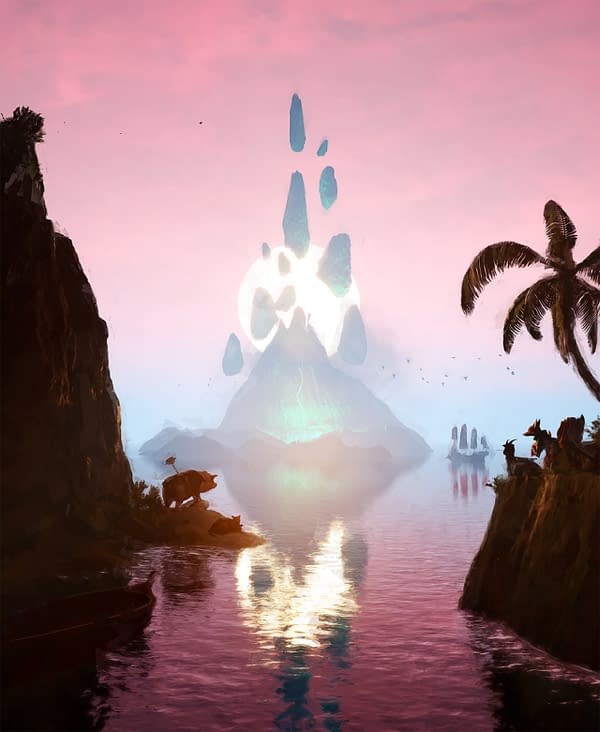 In the new installment of Animal Adventures, players play as "awakened" animals in the ramshackle shanty town of Flotsam. This town floats at the very edge of the Faraway Sea, a treacherous body of water "suffused with chaos, magic, and mystery," according to Steamforged Games' press release on the campaign.
When the great Orrery in Flotsam's tower blazes with light, the floating town fills with groups of adventurers vying for contracts and bickering over supplies.

Why? Because that strange light heralds the arrival of a new island — for a time, at least. Every island is different, but they all hold secrets, strange inhabitants, deadly monsters, and riches. Such riches!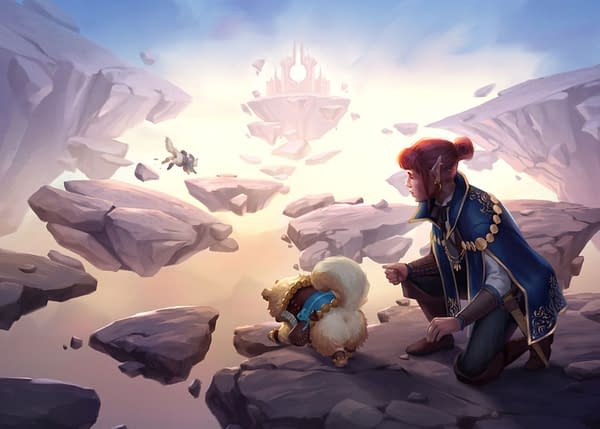 It is yet unclear exactly what the Kickstarter campaign, due to officially launch on July 20th of this year, will bring beyond the proposed project itself. However, what we do know is that there will be a baby Kraken miniature as a Kickstarter-exclusive backer incentive. You can view that in the image below. How cute!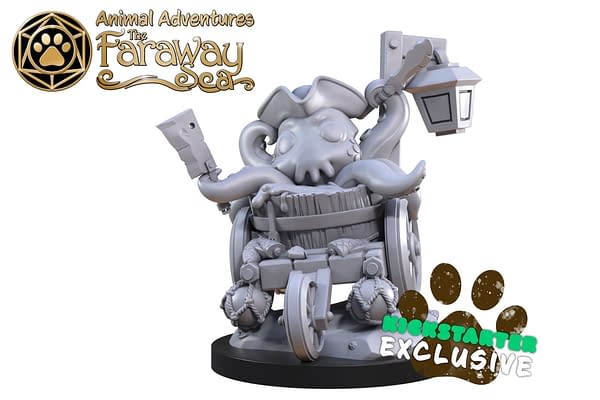 Are you excited about this Kickstarter? If so, you can check out the page to prepare yourself for its launch by clicking here. In the meantime, what do you think? Let us know your thoughts and feelings in the comments below!