Posted in: Annapurna Interactive, Games, Video Games | Tagged: Annapurna Interactive, Daniel Benmergui, storyteller
---
Annapurna Interactive's Storyteller Set For Switch Launch Next Week
Become the author with a unique way of spinning tales as Annapurna Interactive's Storyteller is coming out next week.
---
Annapurna Interactive revealed their latest game, Storyteller, will be released for the Nintendo Switch on March 23rd. Developed by indie game designer Daniel Benmergui, the game will have you telling unique stories using special characters and assets to fill out a book as if you're the author telling the story requested. You'll treat each story like a puzzle to solve, and as you go, it will tell a greater story to fill out the book, along with a lovely art style that makes the game far more interactive. The game was already announced for PC a while ago, but now Switch players will be able to experience the game as well when it drops next week. You can check out the latest trailer for the game down at the bottom as we wind our way to its release.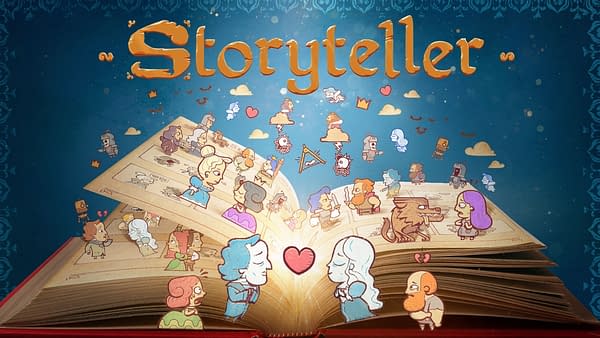 "Storyteller is a unique and creative spin on the puzzle genre where players find creative solutions to build fables of love, betrayal and revenge with a variety of iconic characters, settings and emotions. Storyteller's charming animations and comic-panel design allows players to manipulate secrets and desires, slay monsters (or terrorize people with them), betray lovers or bring them together. As supernatural fantasies, Shakespearean tragedies and myths of creation cross the page, players must use their wits to retell each iconic tale – or create a new story altogether. Use your wits to retell iconic tales — or experiment and find something new. Play with a library full of characters and themes, featuring heroes and villains, dragons and vampires, infidelity and remorse, love, lies, madness, and more! Use the blank canvas to manipulate secrets and desires, slay monsters or terrorize people with them, betray lovers or bring them together. You know how the stories go — but this time you are the author."
---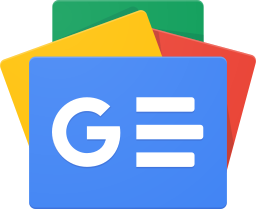 Stay up-to-date and support the site by following Bleeding Cool on Google News today!