Athlon Games Releases "The Telltale Batman Shadows Edition"
Athlon Games has taken the Telltale Batman series and released it with an entirely new look today with The Telltale Batman Shadows Edition. Earlier in 2019, the company struck a publishing deal for both Batman titles as well as The Wolf Among Us. Now we're seeing part of the result of that as both seasons of Batman: The Telltale Series has been released as a single game with a new art style. You can buy the game for $30, and if you already own the originals, you can buy the Shadows Mode DLC for $5 for the new look. Here's a little more info from Athlon about the release.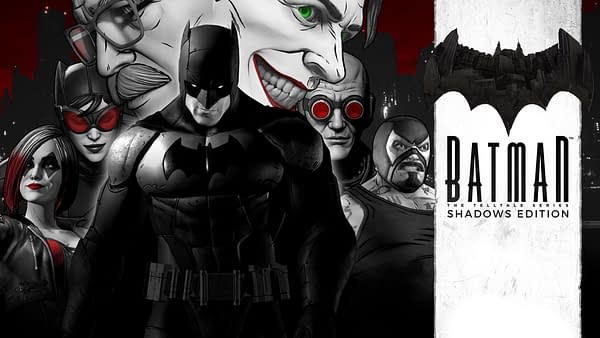 "We're excited to be able to build and continue the legacy of an iconic Telltale Games franchise by launching The Telltale Batman Shadows Edition today," said Brian Waddle, Chief Revenue Officer at LCG Entertainment/Telltale Games. "This is just the beginning in a much more expansive plan to build on our catalog of Telltale Games titles, which we hope to discuss in further detail in the coming months."

Batman: The Telltale Series cast players into the fractured psyche of Bruce Wayne in a dark and violent original story and challenges players with discovering the powerful and far-reaching consequences of choice as the Dark Knight. As Batman, players will encounter classic allies and adversaries, and will learn the true meaning of what it means to be the man behind the cowl as Bruce Wayne.