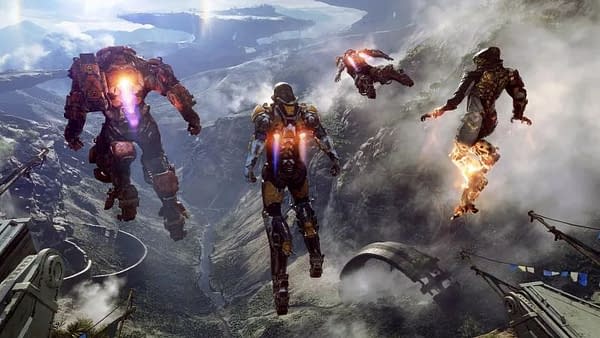 Anthem's Lead Producer Ben Irving has confirmed that matchmaking will be available for all in-game activities, making it better than the original Destiny in that capacity.
There is matchmaking for every activity in the game https://t.co/D32Ty8YCQ8

— Ben Irving (@BenIrvo) January 13, 2019
While we aren't totally sure exactly what content Anthem is bringing (all we've seen so far have been some general gameplay videos and a walkthrough of the game's take on traditional dungeon content), but we do know that the game's raids won't be out at launch.
However, it appears Anthem Raids will have matchmaking, so if you don't know enough players to make a group on your own, you can at least get matched with other players.
For those worried that everything has to be done through a matchmaking system, Irving clarified that matchmaking will be toggled on by default, but players can opt out at any point.
From Polygon:
 Lead producer Ben Irving has clarified that matchmaking in Anthem will be on by default, but can be opted out at any time. This allows players who want to test themselves solo or in their own group to take on content without the intrusion of random players.

However, Irving mentioned that the developer's intention is for players to experience Anthem with a full group when possible.
Match making by default, you can opt out. We think it's more fun in a full group https://t.co/jVW6n58oQY

— Ben Irving (@BenIrvo) January 15, 2019
Anthem is set to release on PS4, Xbox One, and PC on February 22nd, 2019. For more info on the game, you can check out the first in BioWare's "This is Anthem" series of videos below. Today's video focuses on story, character progression, and customization.
Enjoyed this article? Share it!