Ubisoft revealed all the juicy antiquities about their next Assassin's Creed title, Assassin's Creed: Odyssey. Set in ancient Greece, players can choose between two characters to play through the world: Alexios and Kassandra.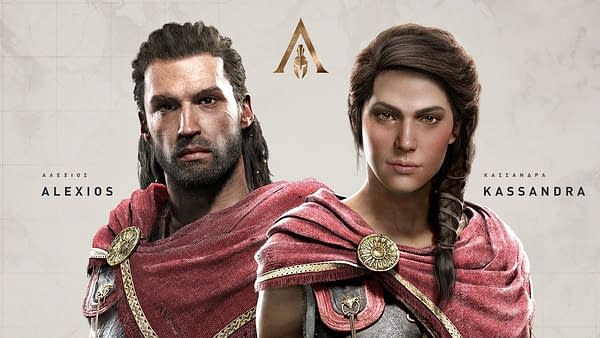 Each character come from a line of decent from Spartan hero Leonidas, including weapons.
Odyssey is set in 431 BC during the Peloponnesian War between the Delian League led by Athens and the Peloponnesian League led by Sparta. After a tragedy rips the family apart, the game jumps ahead 17 years later to the island of Kefalonia, where the pair are now working as mercenaries.
Combat will take its cues from Assassin's Creed: Origins; Kassandra and Alexios can equip gear that's customizable and upgradable. There's also an ability system connected to the spear they wield, with skills covering stealth, ranged combat, and melee combat.
There was also a super-long gameplay trailer shown:
And, an The Evolution of Assassin's Creed trailer shown:
Assassin's Creed: Odyssey comes out October 5th on PC, PlayStation 4, and Xbox One.