The Atari VCS vs The Register
Peter G writes:
People love to goof on retro games. They say it is a bygone era in these days of polygons and 60fps and online connectivity. But retro has a dedicated audience where it thrives. It started with Digital Eclipse porting Williams's arcade classics to the Sega Genesis. Soon, anyone with a classic lineup, from Atari to Midway to Capcom to everyone, discovered that these games just kept selling, unlike mainstream releases that would sell like crazy on release and slowly dwindle. The retro movement continues unabated, with games like Shovel Knight and Stardew Valley achieving wild success with their older looks.
But where there's money to be made, there's shady behavior. There was the infamous scam of someone "discovering" the lost prototype of Swordquest — Airworld for the Atari 2600. There was the whole Retro VGS/Coleco Chameleon fiasco. And now, Atari itself is on the receiving end of dodgy looks. And it just keeps piling on.
Atari's history is long, convoluted, and ultimately irrelevant to what is happening, so we'll jump on the train at the last stop. The Atari that dominated video games in the '70s, that saw its logo immortalized in Blade Runner, ceased to exist a long time ago. The brand was bought by Infogames, who eventually rebranded themselves as Atari for the better name recognition. This didn't work too well, as they filed Chapter 11 bankruptcy at the start of 2013. In 2014, the brand was purchased and a new Atari was formed.
Just a few months after formation, this new Atari began pimping out the name in a series of casino games. They also somehow got a booth at E3 where they attempted to start a comeback. The booth featured tablets and smartphones, usually generic Chinese models that they could slap the Atari logo onto (Commodore was there that year, trying to do the same thing with their brand and generic smartphones). None of the products actually made it to market, and there is barely a mention of their presence there anywhere (the wonderful Stop Drop & Retro has several archived screenshots of the press release and catalog).
Atari, however, was undaunted. In 2017, they partnered with Feargal Mac and his company, FMTwo Game, Inc., to create Gameband (it wasn't an Atari product per se, but their name and logo was prominently displayed on the unit, and the campaign page even stated Atari was working with FMTwo Game, Inc. directly). Billed as a smartwatch for gamers, it enabled you to plug the watch into a computer to play the games on it — Macs are shown in the launch trailer, Windows is implied, no word on if it would work on Linux or Chrome. Basically, it was a generic Chinese smartwatch with an emulator for dedicated games. It launched on Kickstarter on February 8th, 2017, with a stated goal of $75,000. They wound up getting $325,996 from 1,708 backers.
So, what did people get for the money? It doesn't appear they got anything. Constant delays and radio silence on the Kickstarter support page got backers angry. One of them went to Atari's Facebook page to ask what was going on. The response? "Gameband was never our product and we are no longer associated with it. The license has been revoked." Why this was learned from a Facebook reply instead of an update on the Kickstarter page from either Atari or Mac is not known.
By the by, the Gameband is still available for sale on IndieGoGo, although given no one says it is coming out, why you would throw your money at it, I have no idea.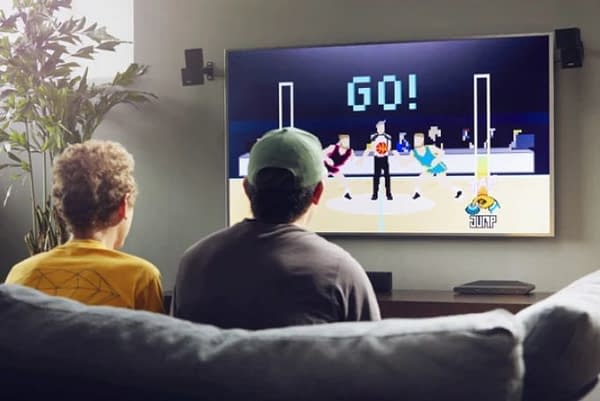 There has been the suggestion that there was bad blood between Mac and Atari over the Gameband. Strangely, when Atari announced a new game console last year, dubbed by gamers as the Atari box. Mac was the head of the project, credited as both the creator and the general manager. Although there is no mention of him in any official literature now.
By now, Atari was addicted to crowdfunding. They had tried to crowdfund a port of RollerCoaster Tycoon on StartEngine, but the page has been 404'ed, so what happened is presently unknown. Atari decided to crowdfund the development of the Atari box, and took it to IndieGoGo.
Now, going to IndieGoGo over Kickstarter is interesting for two reasons. First, if you are trying to raise funds for tech on Kickstarter, the TOS says you have to have a working prototype before you start your campaign (this is what got the Retro VGS whacked from the platform). The second is that Kickstarter only gives you the funds if you meet the funding goal — miss by only a few bucks (which has happened) and the whole thing gets chucked. IndieGoGo, you get the money at the end of the time frame. These two things combined had a lot of us gamers looking askance at the whole endeavor.
On May 30th, 2018, Atari launched the campaign for the now-rechristened Atari VCS to launch sometime in July 2019. There initially were three different models to choose from. $199 gave the Onyx, a basic black version of the console (similar to the "Darth Vader" 2600s) — no controller, but supposedly you could use any Bluetooth controller with it, so maybe not a big deal. Next, at $229, was the Onyx and a single Bluetooth retro style joystick controller. $299 gave you the Collector's Edition, with wood veneer on the front and a single joystick. Please notice none of them include the Atari Modern Controller, which looks similar to the Xbox One controller. You had to cough up an additional $49 for one of those.
They eventually added two new bundles, the Onyx Early All In, which had both controllers and the Onyx unit for $279, and the Collector's Edition All In, with both controllers and the wood front for $339. The units will ship with 100 classic Atari games (which you can get on all sorts of consoles, from the PSP to Steam…hell, I have over 400 individual Atari carts plus three different flavors of the Atari Flashback and the two portable Flashbacks. The version on Steam, in fact, has most of the games that will ship with the Atari box and only costs $10 to play on hardware you already own. This is not a selling point). The only game that has been officially announced is Tempest 4000.
They were asking for $100,000 against a flexible goal.
They got $2,912,723 from 11,047 backers as of this moment, with four days left in the campaign. They crossed $2M on the first day.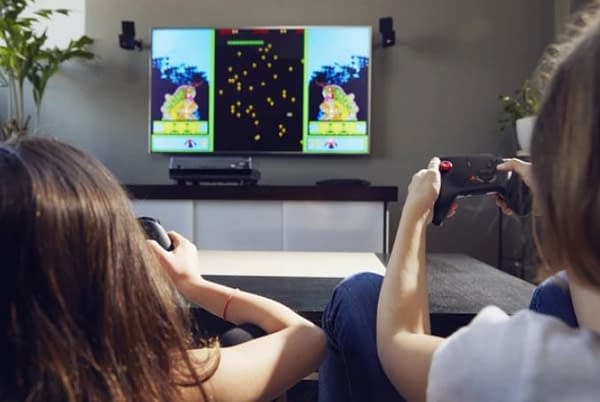 However, lots of questions began swirling about the machine. It wasn't helped by a video on the Kickstarter page supposedly showing Tempest 4000 being played on the Atari box on a TV. The developer, Llamasoft, saw the trailer and freaked. They issued a statement saying that, not only do they not have an Atari box version of the game, not only do they not have Atari box dev kit, but they hadn't even discussed a port of the game to the Atari box with Atari. Atari eventually admitted that the footage showed the Windows version of the game, but because they stated the footage was "for illustrative purposes only," there was nothing misleading about it, people just jumped to conclusions.
Then, Atari got on the bad side of the Atari Age forums. I've discussed Atari Age before. Suffice it to say, they have some super geniuses there who can sniff out something phony before anyone knows what is happening. Remember, they were the ones who identified precisely which video card was inside the Coleco Chameleon shell in just a few days. Thousands of different video cards in the world, and they pegged it almost immediately. In other words, do NOT screw with these people. Atari featured footage of a guy playing an updated demo of Yars' Revenge on the Atari box. The Atari Age forumites examined the footage and determined it was fake — the movements of the guy's thumbs on the controller don't match the movements of the Yar on the TV screen. Atari has yet to respond.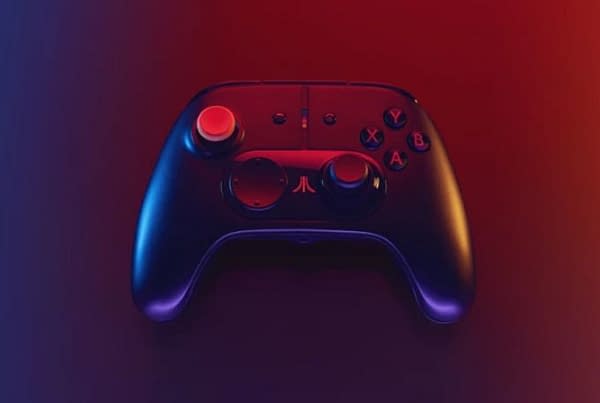 And then, this week, Atari really blew it. They got on the bad side of The Register.
El Reg is one of the granddaddies of Internet tech news. They are staffed by people who aren't just tech geeks. These people have studied it, have degrees, they know their stuff. Unlike other sites like Polygon that aren't above puff pieces, El Reg digs deep and gets to the heart of the matter. They can be funny and sarcastic, but they never shy away from the truth. One of their staffers is a fellow with the handle RGT 85. Recently, the Game Developers Conference went down, and Atari was there. RGT 85 somehow managed to get a half-hour sit-down interview with Michael Arzt, the Chief Operations Officer at Atari Connect.
It didn't go well.
Arzt couldn't answer anything about the console. He said the units were "engineering design models" and weren't intended to function. So, no, they didn't work. He couldn't answer questions about the units. I mean, none. Can you plug the controller into a laptop and it will work? Can you plug it into a different game machine? Is it custom hardware and software? What kind of chip is the CPU? How much power would it have? Why the delays and changes in release date? Launch date? Interface? Hardware manufacture? Game developers? Arzt had no answers whatsoever.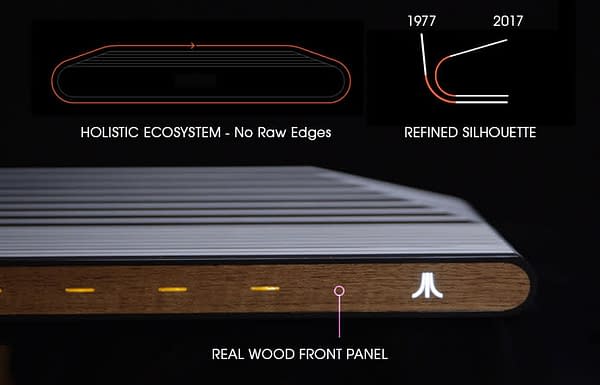 El Reg ran the interview back in March. Recently, someone posted the link to the article on Atari's Facebook page and asked what was going on. Atari's response was as follows:
"We honestly can't explain the article, either. Our executives sat with that reporter for half an hour and he wrote what he wanted instead of what we discussed with him. Sadly there are even irresponsible trolls in 'professional' positions I guess.

"We clearly said that we were bringing engineering design models to GDC and lots of people clearly don't understand what that means. Hunks of plastic? Well, yeah, that's how you finalize the designs and confirm that you can get the look and feel you want for the finished products. Sad."
Now, what's really stupid is that reporters nowadays do not write down notes for interviews, they record them as audio files. El Reg did not take kindly to the suggestion that one of their reporters was lying. So they posted the original MP3's. And you can hear Arzt start to sound edgy as things progress. Check it out here.
At the moment, Atari has yet to respond.
With the IndieGoGo almost over, people are now questioning if the system is a scam and wondering if they should get their money back.
One of the first rules of crowdfunding is absolute transparency. You can succeed without it, but it will be a disaster if it backfires. Atari may succeed despite it, but the fallout will be huge.
And me? Dyed-in-the-wool Atari fan here. And from the beginning, I was refusing to support the campaign, figuring I will buy one if it gets in the store and has a good line-up (I opted to wait and see with the Ouya, and I'm glad I didn't pledge any cash to that now). There is enough shade here to cover Idaho and a sizable portion of Montana. Atari needs to come clean. And fast.