Battleborn Is Getting A Free-To-Play Multiplayer Version "Without Limits"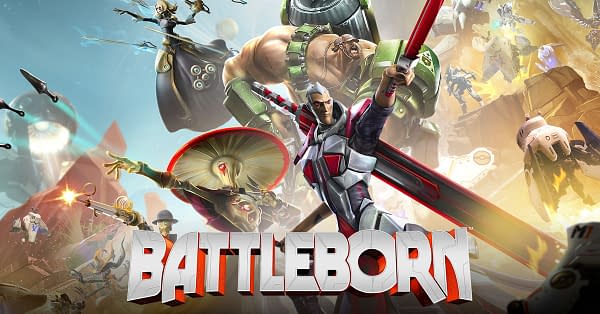 Developer Gearbox Software has announced Battleborn's Free Trial, which is a free-to-play version of the hero shooter's multiplayer modes. And while the title might sound like this is just a trial period, that doesn't appear to be the case.
The free version of Battleborn includes unlimited access to all competitive multiplayer modes in the game "without any time limits, level caps or a planned end date," according to Gearbox. Players will be able to choose from a weekly rotating roster of six playable heroes, and any progress you make with each hero will be saved and carried over to when it inevitably reenters the rotation. So, it's basically like owning Battleborn, just without a full stable roster or campaign mode.
The Free Trial is now available globally on Xbox One and PC. It is also available on PS4 for players in North and South America. Europe and Asia will have to wait until June 13th to get Battleborn's Multiplayer for free.
Anyone who has played Battleborn prior to the launch of the Free Trial mode will be awarded with free loot packs, credits, and the Founder's Crown Flair, which is a new piece of cosmetic gear. This is obviously to show Gearbox's appreciation for your patronage, however consistent it might be.
The devs also announced a new multiplayer mode called "Supercharge" will be launching soon.
In a blog post dedicated to the free trial, the developer notes in order to unlock Achievements/Trophies earned while playing the free version, players will have to upgrade to the full game.