EA and developer DICE are bringing back Battlefield's Rented Server Program, but with a few key changes. The RSP was one feature many Battlefield V fans requested for the game after it launched without the option to host private matches, and it looks like the system is nearly ready to roll out.
The RSP program is getting a rebrand for Battlefield V however, as it will now be called Private Games. It'll be coming this summer, and be available for all players with the base level of tools available for free. So if you want to really fine-tune your private game customization, you might have to pay a bit extra, but the baseline options will be open to everyone with no charge. And that's pretty great, as far as EA goes.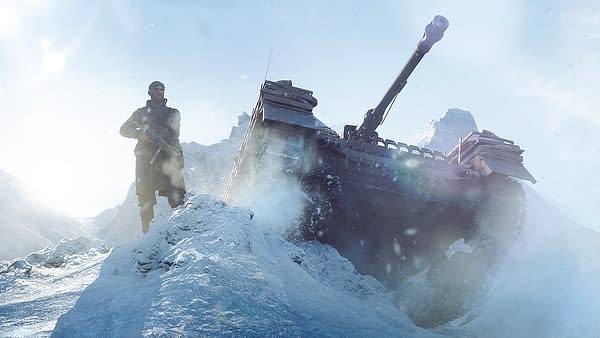 From the Battlefield Community Broadcast:
We'll be rolling out Private Games after this Summer to all Battlefield V owners, and development will evolve over time. Today, we want to detail what you can expect for the first release.

Private Games will grant you the ability to create your own Battlefield V server, directly from within the main menu, or through a browser via a new web service that we're creating. The servers that you create will remain online while there are people playing on it. If no one is active on the server, it goes away. But don't worry! With the server configs saved locally, the ability to quickly start a new Private Game or switch between various server setups will be available.

The servers you create will be located at the closet ping site to you and will be placed within our own server infrastructure.

There will be no cost for base level of Private Games tools, it will be free for everyone.

So, what's in the box?

For the first phase of Private Games, we've included some important "must-haves" as well as administration tools to let you control your server.
These are the features we plan on having live for Phase 1, but some items could be added or shifted to a later phase. We'll definitely keep you informed over the coming months.


Core Functionality

Create private game from main menu
Set custom name for the server
Set description for the server
Password protect the server
Control what maps are used within the map rotation
Control what game modes are available
Control the number of players needed to break pre-round
Kick players from the current game
Control what classes are available
Control what weapons are allowed
Control if vehicles are allowed
Control if the kill cam will be displayed
Turn friendly fire on or off
Turn regenerative health on or off
Change soldier tags as visible or not
Enable or disable third-person camera view
Enable squad leader spawn only
Enable or disable aim assist auto rotation
Enable or disable aim assist cooldown
Control bullet damage scaling
Control game mode ticket scaling
Control soldier and vehicle respawn timers
Turn the mini map on or off
Enable or disable the compass

Organization Options

Apply a pre-set config to a private game

Vanilla, Infantry only, DICE-authored etc.

Save your server settings as a custom preset so you can reapply at will
Have your name highlighted in chat if you're the owner of the server
Administrate and manage server settings in the main menu or via our Private Games web portal
Have the description of your Private Game presented on the loading screen
Manually switch specific players between teams
Report private games in the advanced search screen
Enjoyed this article? Share it!