The Battlefield V Open Beta Will Open in September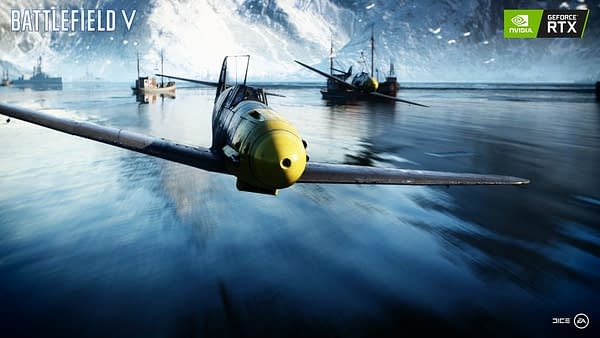 Just ahead of Gamescom tomorrow, EA DICE announced that the Battlefield V Open Beta will begin on September 4th for early access players with full access to all players opening on September 6th. The Open Beta will showcase the Rotterdam map on Conquest mode as well as the Arctic Fjord map on both Conquest and Grand Operations. If you recall, Grand Operations is a multiplayer experience across multiple maps and modes that takes players through a powerful narrative journey inspired by historical events. It's basically EA's answer to the Battle Royale craze.
All of the Open Beta content can be previewed by attendees of gamescom this week, where it will be playable in Hall 6 on the show floor on PC and Xbox One X.
Also, this evening, DICE showcased NVIDIA's new RTX technology in a live demo of Battlefield V on PC. Battlefield will be one of the first games to feature real-time ray tracing as a rendering technique.
"It's always been important to us as a studio to stay one step ahead as we look to increase the graphical fidelity in games," said Christian Holmquist, Technical Director at DICE. "With this new NVIDIA RTX platform, more detail than ever before can now be seen on the battlefield, from recognizing the flash of a muzzle being reflected off a car to spotting the detailed reflection of a devastated facade in a splash of water on the ground. Things in the environment will feel more lifelike and real and all-out war will never look the same."
"We've been close partners with DICE for many years and we've spent much of the last year deeply embedded with their team in Stockholm to bring this vision to life," said Tony Tamasi, Senior Vice President of Content and Technology at NVIDIA. "With the help of NVIDIA RTX, DICE is creating a revolutionary moment for computer graphics in Battlefield V, as ray tracing has been used in film for years and has long been considered the Holy Grail for real-time rendering in games."
Battlefield V will be available worldwide October 19th on Xbox One, PlayStation 4 and Origin.
Full details on the Open Beta can be found on the Battlefield Blog here.