Battlefield V's Combined Arms Mode Goes Live Tomorrow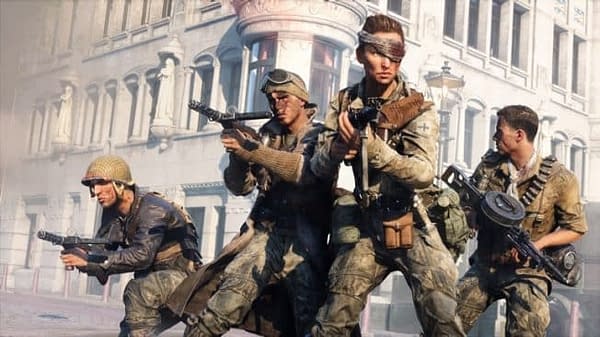 Battlefield V players of all skill levels will be able to form squads in a new co-op experience when Combined Arms hits the game tomorrow. The co-op mode is a major part of Chapter 2: Lightning Strikes update and will be a permanent mode in the game.
Combined Arms lets players for teams with up to three friends to tackle eight different PvE missions set behind enemy lines, with four different objectives across four maps. The co-op mode is a great way for newer players to practice against AI enemies and grow their company before jumping into the more chaotic multiplayer modes. Players can adjust difficulty settings from easy to hard, choose their desired load out from their current Company, and deploy.
More experienced players can opt to take on the Combined Arms missions solo, for an extra challenge.
Further Tides of War updates will drop more missions for the Combined Arms mode so things don't get too stale.
You can find more information on Combined Arms on the Battlefield blog here.
DICE also dropped several other gameplay and quality of life improvements into the game. Some of the highlights include increased movement speed while dragging players to safety, further optimizations to DXR ray tracing performance, and resolution of some netcode issues. You can find more information on the gameplay tweaks on the game blog.
Lastly, players can enjoy the return of the fan-favorite Rush mode until March 7th.