Bethesda Softworks Debuts The "DOOM Eternal" Trailer At E3
The main game of the evening for the Bethesda Softworks E3 showcase this evening was DOOM Eternal, and they did not hold back on this one. We got a full preview of what's to come from the game in all of the blood and hellfire, including a proper game demo of sorts showing off how much you can do as the ultimate killing machine trying to get back to Mars. We also got a taste of BattleMode, their all-new multiplayer mode that has been changed from the ground up. The game will be released on November 22, 2019. We're going to get a chance to play the game at the Bethesda booth this year, but for now, enjoy both trailers below as well as their brief descriptions from Bethesda themselves.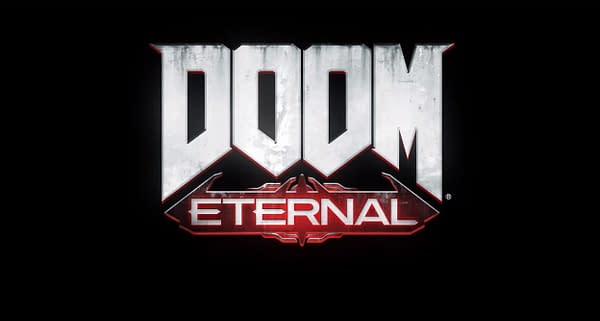 DOOM Eternal puts you in control of the DOOM Slayer as you blow apart new and classic demons with powerful weapons in unbelievable and never-before-seen worlds. Experience the ultimate combination of speed and power as you rip and tear your way across dimensions with the next leap in push-forward, first-person combat. Pre-order DOOM Eternal to receive a DOOT Revenant Skin for use in DOOM Eternal multiplayer called BattleMode, a "Cultist Base" Master Level, and a throwback Shotgun weapon skin.
Introducing BattleMode, DOOM Eternal's brand-new 2 versus 1 multiplayer experience built from the ground up at id Software. A fully-armed DOOM Slayer faces off against two player-controlled demons, duking it out over three rounds of intense first-person combat. See the teaser trailer now and stay tuned for more information about the exciting new game mode at QuakeCon 2019.