Bleeding Cool's Best in Gaming 2018: Best New Tabletop Miniature Game
While we've already crowned our Best Tabletop Miniature Game, most of the entries on that list were on the older side. This time, we're focusing on the new tabletop miniature games, in all their shiny modernity.
The nominees for Best New Tabletop Miniature Game are:
Warhammer 40,000 Killteam
The Other Side
A Song of Ice and Fire
Kings of War: Vanguard
And the winner is… A Song of Ice and Fire.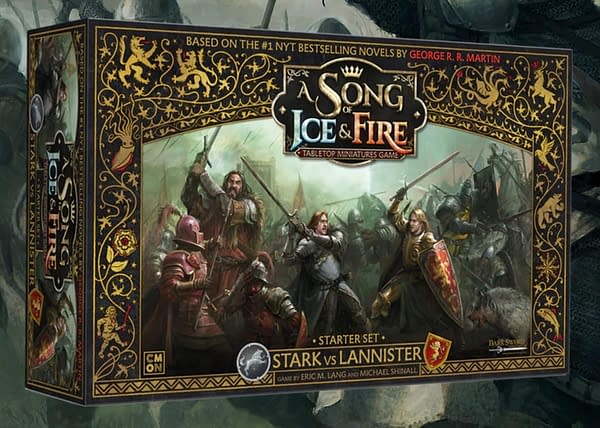 A Song of Ice and Fire is a new tabletop miniature game by CMON Games, which is designed for two ore more players. Each player controls one of the Great Houses of Westeros, with beautifully sculpted minis based on figures from the book and TV series. Gameplay includes battlefield skirmishes, hero recruitment, diplomacy, and negotiation all in an attempt to claim the Iron Throne.
While the game recently launched after a Kickstarter campaign, it has done well on the mini market and continues to expand with new houses and related units. The success is for good reason, as A Song of Ice and Fire manages to be just as captivating on the table as it does on the page or on TV.
Warhammer 40,000 Killteam came in second, doing the best out of any game in the Warhammer franchise in our Tabletop awards. The Other Side rounded out the finalists by coming in a close third.
The winners of these awards were voted on by the gaming staff of Bleeding Cool.