2019 has only just begun, but that means its the perfect time to talk about the game's we're just dying to get our hands on. Much as we'd love to list every single game coming out in 2019, the point of this list is to be highllights of the things we really love, so it does reflect the personal tastes of the video game playing members of the Bleeding Cool team.
In release order, here are our top picks for games to look out for in the coming year: Kingdom Hearts III
Set to release January 25, 2019, Kingdom Hearts III has been a long time coming. Fans have wanted this game since Kingdom Hearts II hit way back in 2005, and its been over thirteen years of anticipation and hype. So, honestly, how could we not be biting our nails waiting on this one?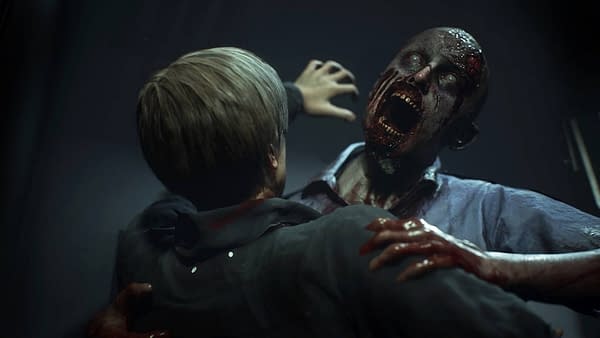 Resident Evil 2
While most people refer to 2019's Resident Evil 2 as a remake, Capcom is very careful to call it a "reimagining" of the classic game. The graphics have been updated, the gameplay has been slightly tweaked, and zombies aren't where you thought they were, but the soul of the game is unchanged. That said, we loved the original Resident Evil 2, so how could we not be excited for the new one? Resident Evil 2 will release on January 25, 2019.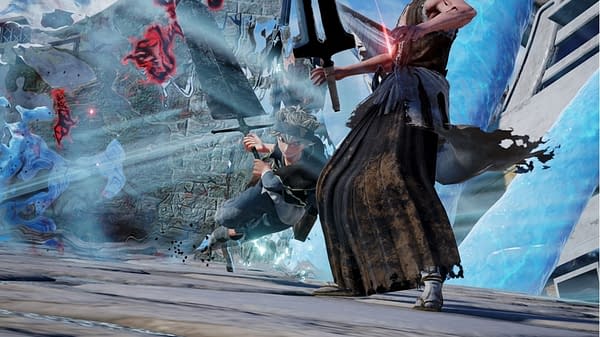 Jump Force
Bandai Namco's Jump Force is the one way to settle that age-old question of "who would win in a fight?" if you're talking about classic shonen anime. But more than that, it's a rather well-crafted fighting game with some interesting character mechanics, which will make it worth paying attention to. Jump Force is set to release on February 15, 2019.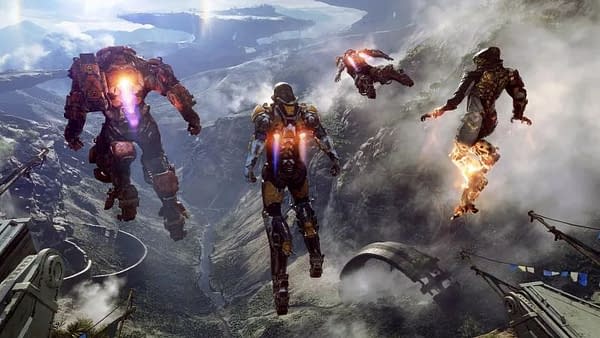 Anthem
Anthem is BioWare's first game after the disaster that was Mass Effect: Andromeda, but we still have a lot of love for the studio. And, if we're being honest, some of our staff absolutely loves Destiny, so a BioWare version of the hybrid multiplayer shooter is an absolute dream. Anthem is set to release on February 22, 2019.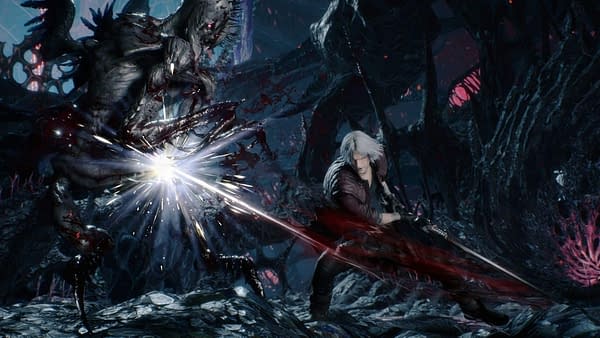 Devil May Cry 5
March 8, 2019 is the date to remember if you want to go murder monsters in some spectacularly stylish hack-and-slash ways. Sure, it may be a franchise that runs exclusively on thrash metal and gore-soaked leather chaps, but we try not to kink shame.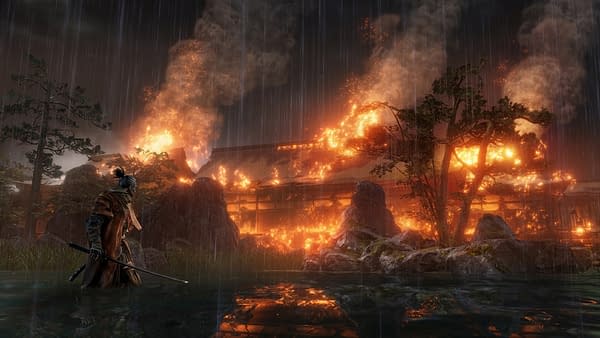 Sekiro: Shadows Die Twice
From Software's upcoming action adventure game puts you in control of a nameless ninja with a badass prosthetic arm, with all the usual charm and difficulty of your average From Soft game. So, yeah. We're all in for that. Sekiro: Shadows Die Twice releases March 22, 2019.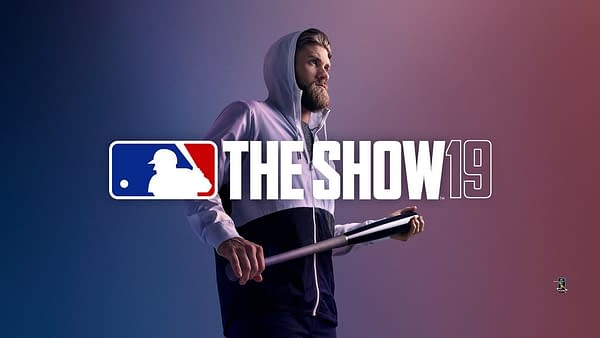 MLB The Show 2019
If you like baseball, the game with the most access to current rosters and talent is MLB The Show, so obviously we've got our eyes on this one. Especially our baseball loving staffers. MLB the Show releases March 26, 2019.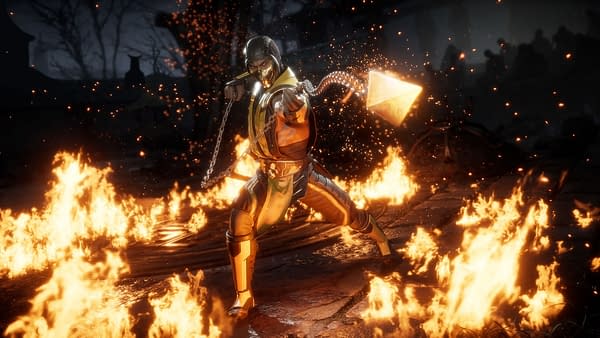 Mortal Kombat 11
Gory finishing moves and gratiutous violence have been synonymous with games for a long time, but the franchise that started it all is returning to us this year, and we couldn't be more pscyhed about it. For obvious reasons. Mortal Kombat 11 releases April 23, 2019.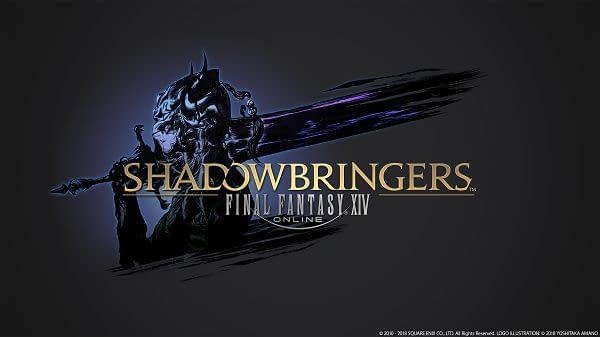 Final Fantasy XIV: Shadowbringers
We're not so sure how Square Enix is going to make us believe the normally cheerful Warrior of Light ends up as a Warrior of Darkness once the original group of corrupted WoLs got written out prior to the Stormblood expansion release, but, we're willing to wait this one out and just be excited for more Ascian shenanigans. Shadowbringers releases Summer 2019.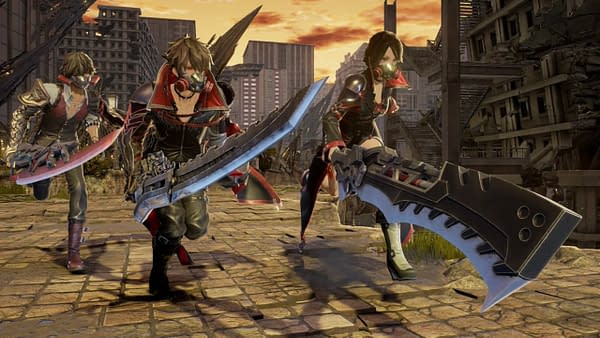 Code Vein
Code Vein is an action adventure RPG set in a dystopian future with vampires, supernatural abilities, and the capability to get gifts from sucking on the blood of your enemies. Code Vein releases on September 28, 2019.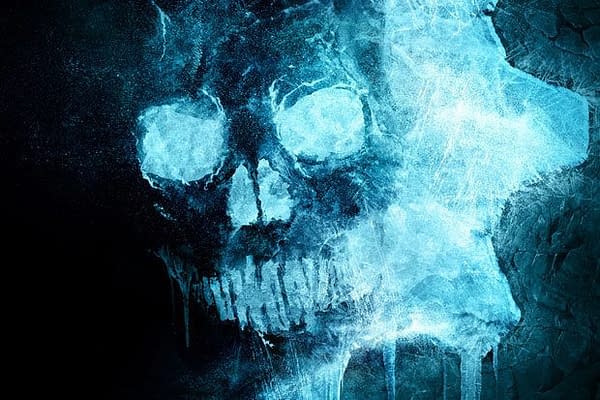 Gears of War 5
Gears of War 5 is the next entry in the long-running series that made you think of chainsaw guns as practical. Gears 5 has no set release date just yet.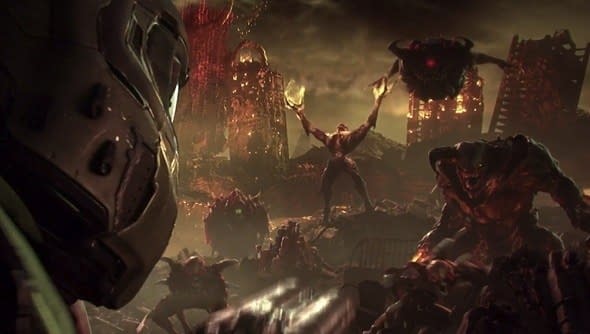 Doom Eternal
Its Doom. We're always excited for more Doom, okay? Do we need to justify that?
We didn't think so.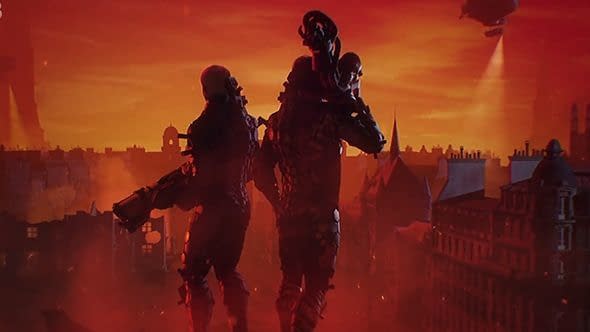 Wolfenstien: Young Blood
Wolfenstein rebranded itself as the franchise for Nazi punching, and we're all for that. So getting more of it can only be a good thing. Wolfenstein: Youngblood is set to release sometime in 2019, probably in the fall.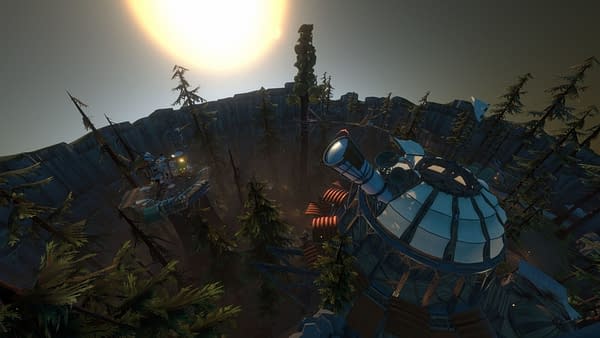 The Outer Wilds
The Outer Wilds is an open world exploration video game where the player only gets 20 minutes to explore before the sun goes supernova and kills them. So its video game Groundhog Day. Naturally, we are all here for that. It's currently planned for a 2019 release.
Cyberpunk 2077
We're not sure what Cyberpunk 2077 is anymore, and we're not entirely certain anyone does, but that's why we want it. The game is currently slated for a 2019 release, but reports indicate it may not release this year. Still, we're hopeful.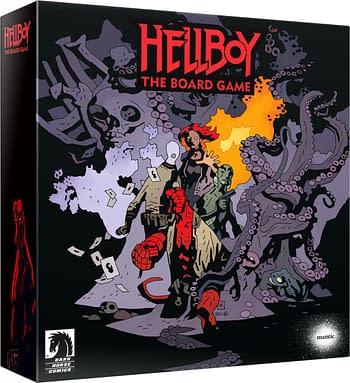 Hellboy the Board Game
Mantic's Hellboy Board Game is, of course, on our wishlist. Because why wouldn't you want this to grace your table?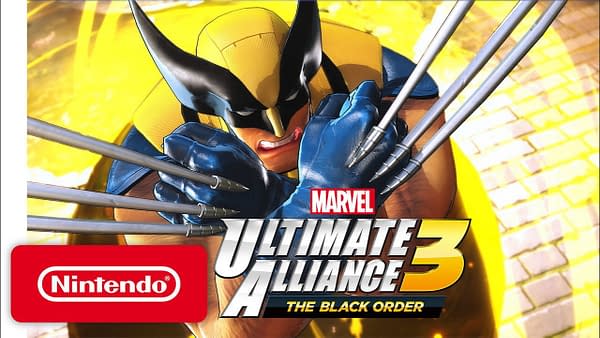 Marvel: Ultimate Alliance 3 for the Switch
Okay, so, it's been a long time since we had a multi-character Marvel game that did well, and Switch ports are the absolute bomb. Because portability. Also it's a Koei Tecmo and Team Ninja collaboration, and they've done some awesome work together in the past. Ori and the Will of the Wisps
The original Ori was a masterpiece, so naturally we're looking forward to the sequel. Indie games of this quality are rare, after all.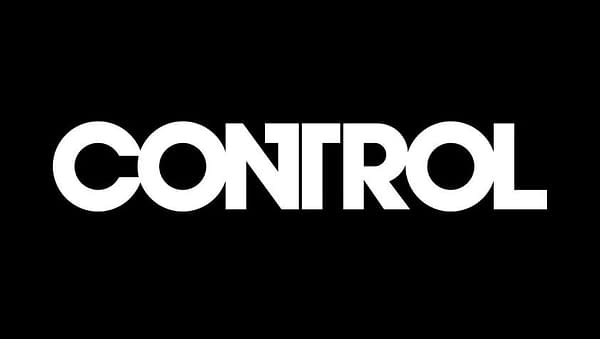 Control
While we aren't totally sure what Control is about at this point, thanks to a very baffling info panel at NYCC 2018, but what we do know is that it looks awesome and is being directed by Sam Lake, so we're down for that. Oh, also, it's following in the literary tradition of New Weird, so. There's that.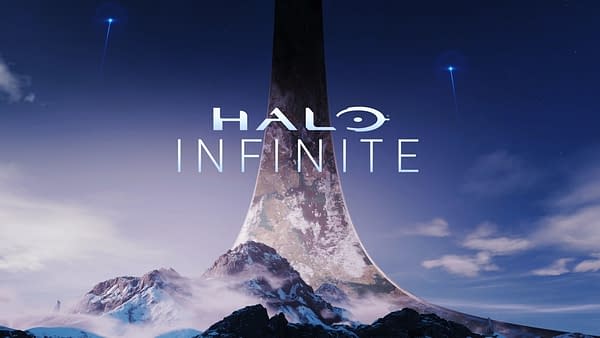 Halo Infinite
Details on Halo Infinite are slim, and we're not totally sure it's going to release in 2019. But, we are excited to finally wash down the aftertase of Halo 5: Guardians with something more palatable.
Final Fantasy VII Remake
Another one on our "maybe releasing this year?" list, we wouldn't be able to call ourselves gamers without having this on our list. Death Stranding
So, this one is absoultely releasing in approximately 2000 and never, but we don't even care. Time is meaningless.
Enjoyed this article? Share it!