Blue Mage will Hit Final Fantasy XIV Ahead of the Shadowbringers Expansion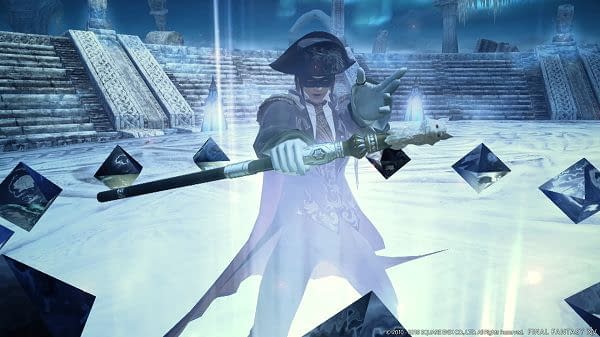 One of the most requested jobs for future Final Fantasy XIV expansions has been Blue Mage, because FFXIV players just cannot get over their obsession with FFXI job classes. And to be fair to them, Blue Mage is a pretty sweet job. Unlike other mage classes, Blue Mages were defined by the sheer ridiculous number of spells they could learn, and they learned those spells by defeating enemies. Like FFXIV's Red Mage, FFXI's Blue Mage was a hybrid melee-magic class that saw players using curved swords in melee combat and using devastating ranged magic spells learned from various monsters they'd defeated. Blue mages had a wide variety of spells available to them, but could only "set" a certain number of spells before entering combat. This gave BLU players a crazy amount of versatility and customization options, and with the format of FFXI, the fact that they learned skills by fighting enemies was pretty fantastic and fit in rather well with the game's base design.
The difficulty with putting Blue Mages into any other game as we saw them in FFXI essentially boils down to the sheer amount of clutter the BLU job requires. And because the class was so versatile, fitting them into a more structured MMORPG like Final Fantasy XIV is a bit tricky. Sure, Summoners and Red Mages are already hybrid support/ DPS classes, but BLU is all over the board and the specific role any Blue Mage plays in a party comes down to the spell set decided on by the player. Even with RDM and SMN, there are still very specific ways to play those roles. Sure, there's variability in how you play any job in a Final Fantasy MMO, but in FFXIV those jobs have been distilled a bit more from their FFXI counterparts. If your Bard doesn't use songs in a fight, they're dead weight. If your RDM doesn't start off every dualcast combo with Jolt, they're doing it wrong. If your Summoner breaks out their Bahamut pet at the wrong time, their DPS falls down the drain. So having a job like Blue Mage that can be played as anything from a berserker melee class to a long-distance caster was a problem that took a while to finagle.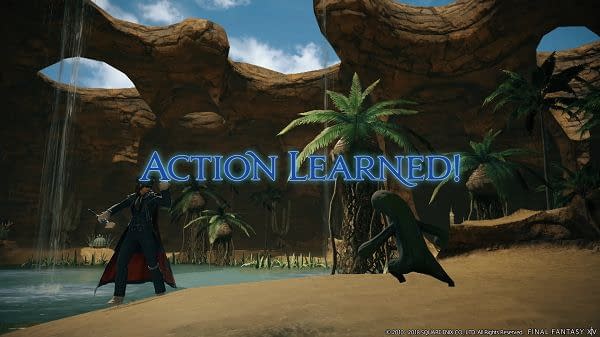 And yet, we're getting Blue Mage in Final Fantasy XIV. The devs have done the seemingly impossible and found a way to make FFXI's BLU fit into the FFXIV wheelhouse.
By making it a single player experience.
Shortly after the FFXIV team revealed the third Shadowbringers expansion which will hit early next summer, Square Enix also revealed that Blue Mages would come to the game as well. Today we can confirm that BLU will hit FFXIV some time early next year as part of Patch 4.5. The first part of Patch 4.5 A Requiem for Heroes will hit in early January 2019 while the second part will come in late March. Blue Mage will likely come with the March patch, given its complexity.
What we do know about the Blue Mage experience so far is pretty simple. The Blue Mage job will provide a "unique solo gameplay experience where players will learn all of its abilities by fighting monsters." Blue Mage, like Red Mage and Samurai, will be available for all players who have completed the main scenario of Final Fantasy XIV: A Realm Reborn and have leveled a Disciple of War or Magic to level 50. Unlike RDM and SAM, Blue Mages will start at level 1 and can only progress up to level 50 as BLU is a "limited" job. Additionally, some blue mage-exclusive job content will also be released with patch 4.5. The Masked Carnivale will provide additional challenges to players once they've reached the BLU level cap. The Masked Carnivale, if we had to guess, is likely some kind of instanced duty designed solely for Blue Mages.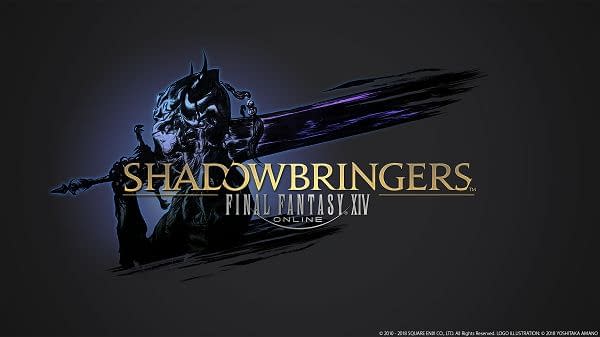 Meanwhile, Director Naoki Yoshida shared some more details on other features coming with Patch 4.5 this morning, which include:
New Main Scenario Quests
The Finale of The Four Lords
Even Further Hildibrand Adventures
New Instanced Dungeons – The Ghimlyt Dark
Third Chapter in the Return to Ivalice Alliance Raid Series – The Orbonne Monastery
New Trials – Seiryu – The Wreathe of Snakes (Normal and Extreme)
The Forbidden Land, Eureka – Hydatos Expedition
Rival Wings Update – New Map
Gold Saucer Update – New GATE
New World Visit System
And much more
And, in case you missed it, the Shadowbringers expansion is set to bring a slew of new content to the MMO when it releases in Summer 2019. Like the Heavensward expansion, we'll get a new player race along with new jobs, an increased level cap, new areas to explore, adjustments to the battle system, and a variety of new content for various the already existing combat, crafting, and gathering jobs.
The new jobs for Shadowbringers have not been announced, but given that BLU is hitting before Shadowbringers, its likely we won't see two DPS jobs drop with the new expansion.
Square Enix will be sharing more information on the new expansion at the Paris Fan Festival, which is set for February 2nd and 3rd. The final details will be revealed in Tokyo on March 23rd and 24th.