Brazil's Independent Game Festival Announces 2021 Plans
Organizers behind Brazil's Independent Game Festival (BIG) have revealed their upcoming plans for the 2021 event happening in May. Latin America's biggest gaming convention will remain online as a precaution for the pandemic still happening throughout the region, as it will take place from May 3rd-9th through their website. So far they have several major companies and studios signed up to participate in live conferences, panels, and presentations including Google, Amazon, Nintendo, Xbox Game Studios, Ubisoft, Warner DC, Capcom, SEGA, Snapchat, and DreamHack. Registration has started for attendance at the link above as they are looking to cater to a global audience once again. We have a couple of quotes from the organizers of the event for you below regarding today's announcement.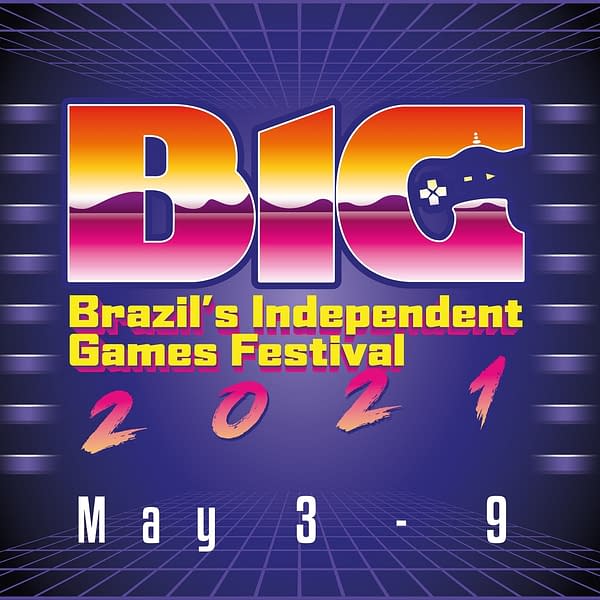 "BIG Festival has always been a great place to shine a light on the rapidly growing Brazilian game development industry," said Gustavo Steinberg, director of BIG Festival, "and this year not only do we have an incredible number of amazing games to display, but some of the most renowned technology and gaming companies in the world are going to be presenting, further demonstrating why Brazil is becoming such a hotspot for the industry."

"Despite complications from the pandemic, last year's digital event was an enormous success," said Eliana Russi, Executive Manager at Brazil Games. "This year, we're taking things to the next level with some of the biggest companies in the world, showcasing the incredible growth and exciting future of the Brazilian gaming industry. With support from Brazil Games Export Program, a partnership between the Brazilian Game Companies Association, ABRAGAMES, and the Brazilian Trade and Investment Promotion Agency (Apex-Brasil), BIG Festival will continue to function as a fundamental business hub for video game professionals across the globe through its lectures, networking events, and digital face-to-face meetings."