Bring Me The Horizon's "Ludens" Video Features "Death Stranding" Footage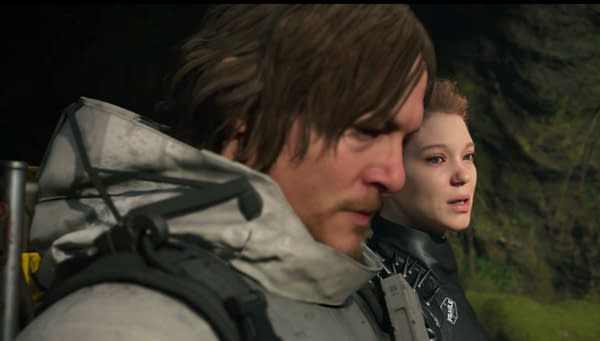 Death Stranding is finally here, and so is its soundtrack.
Metalcore band Bring Me The Horizon contributed a song specifically for the game entitled "Ludens." Obviously that's an important figure for Kojima, as Ludens is the Kojima Productions mascot. The character is seen several times throughout the game as well.
The music video is heavy on imagery from Death Stranding as well, with scenes intermixed with goth window dressing throughout. Death Stranding is obviously a massive part of the video, though, with images of villainous Higgs, Sam Bridges' trip across America, and Die-hardman. The song's lyrics are all about forming connections as well, a major theme for the game in its entirety.
"Ludens" is a track off of the eight-song album Death Stranding: Timefall. Each song on the release is an original, written specifically for the game. It doesn't have a physical release, but it's available for streaming, alongside bands like CHVRCHES and Low Roar. In the meantime, you can hear the song, of course, in the actual game, alongside several other tracks by Low Roar and Silent Poets. They punctuate most of Sam's journey as he travels throughout the game's landscapes that look suspiciously like Iceland.
And speaking of Hideo Kojima's latest, have you played it yet? If so, let us know what you think in the comments below. It's a very polarizing title, to be sure, especially given its main premise. However, it's also an exciting attempt by Kojima to make something outside of the norm. If you're a fan of artists trying new things, you should find plenty to love about it, that's for certain. So, yeah! Let's rap.