Acquisitions Incorperated has been a long running favorite at the PAX conventions, and now, players can get in on the fun!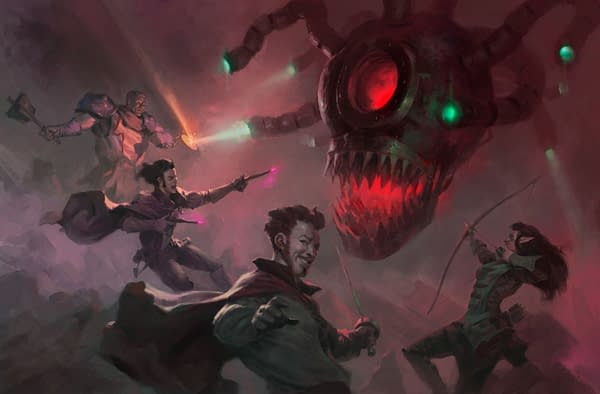 This June, Penny Arcade and Wizards of the Coast will be releasing the Acquisitions Incorperated sourcebook, which will have a new race, spells, and a brand new adventure!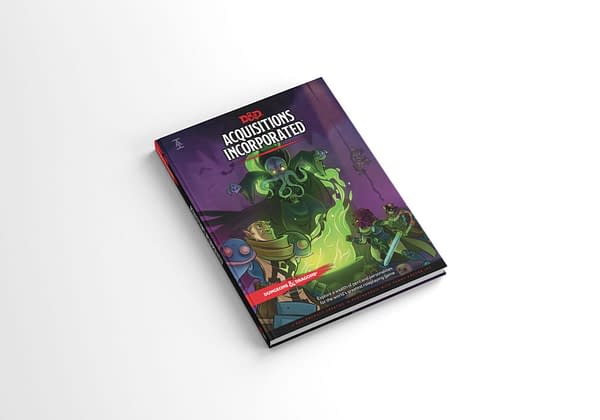 Here's the official press release:
SEATTLE – MARCH 28, 2018 – Acquisitions Incorporated, the official third-party Dungeons & Dragons sourcebook from Penny Arcade and Wizards of the Coast, brings hilarious fantasy antics straight to players' homes June 18.
For the past decade, the renowned retrieval company known as Acquisitions Incorporated has shared their (mis)adventures with hundreds of thousands of attendees at PAX and viewers on Twitch. Dungeon Master Jeremy Crawford (Lead Rules Designer of Dungeons & Dragons) does his best to shepherd the mischief of Penny Arcade and PAX co-founders Jerry Holkins (Omin Dran, Cleric) and Mike Krahulik (Jim Darkmagic, Wizard) as well as a rotating cast of celebrity guests including author Patrick Rothfuss (Viari, Rogue) and gaming icon Morgan Webb (Môrgæn, Ranger).
Now, with the 224-page sourcebook, Dungeon Masters and players alike can experience the uproarious exploits of Acquisitions Incorporated in their own game. New spells, a new race, and introducing character positions mean it's easier than ever to join the company and take part of this universe. Want to jump in headfirst? The book also includes an adventure module so players can get started right away.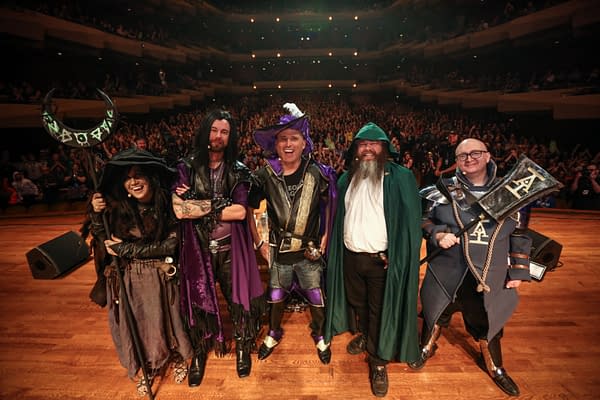 "Being able to give back to the game that I've been playing most of my life is incredible," said Jerry Holkins, co-founder of Penny Arcade. "I can't wait for players to join my friends and I in Acquisitions Incorporated, not just because it's a book and a world we're very proud of, but also because my character gets a cut of their earnings."

The Acquisitions Incorporated sourcebook is up for pre-order now through April 1st at the Penny Arcade store for $49.95, and comes with an exclusive pin.
Enjoyed this article? Share it!