Brittany's 2019 Games of the Decade: Rez Infinite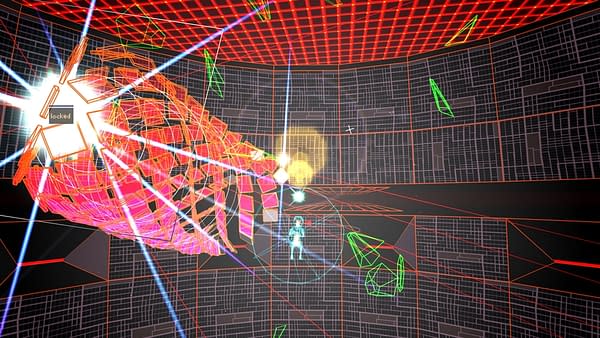 When it comes to choosing the games that defined the decade for me, it's always difficult to look back on and remember exactly which titles ended up becoming the ones that would eventually change my perspective as a gamer. But 'tis the season for gathering some of my absolute favorite titles, and gushing over exactly what made them so important to me in the first place. Rather than boring everyone with a list that seems to scroll on forever, I've decided to break up some of my choices into individual entries for your entertainment.
Strap in. It's going to be a wild ride.
Rez Infinite
Tetsuya Mizuguchi's legendary musical rail shooter Rez was a surreal exercise in simulating synaesthesia. Its enhanced edition, Rez Infinite, added a completely new dimension to the mind-blowing visuals and game design of the original, bringing it to PlayStation VR.
Rez Infinite is a transformative experience for players who completed the game on PlayStation 2 and Dreamcast and total newbies. Looking around you while shooting at enemies and simultaneously creating music is an addictive gameplay loop that you'll soon need more of. The all-new content, Area X, is some of the most beautiful content PlayStation VR had to offer, and a reminder that a new Rez game (and not a spin-off, despite how good Child of Eden was) is sorely needed in the next decade.
For now, though, Rez Infinite is my best bet if I don't want to dig out my PlayStation 2 copy with the Trance Vibrator or use the Dreamcast version. And this is just about the best Rez will ever get, so I'm concerned that anything after Rez Infinite wouldn't be able to live up to my high expectations. Something would be better than nothing though, I suppose. Perhaps one day the rhythm gaming genre will be restored to its former glory. Until then, I can only hope.