Bugsnax is the Kind of Weird We Need in the World Right Now
Developer Young Horses, the very same that brought us the adorable yet demented Octodad: Dadliest Catch, just debuted its next game during the PlayStation 5 debut event: Bugsnax. It may sound creepy-crawly, but it's just the kind of game the world needs right now. With everything so ridiculously bleak, this silly little game could put a smile on everyone's faces.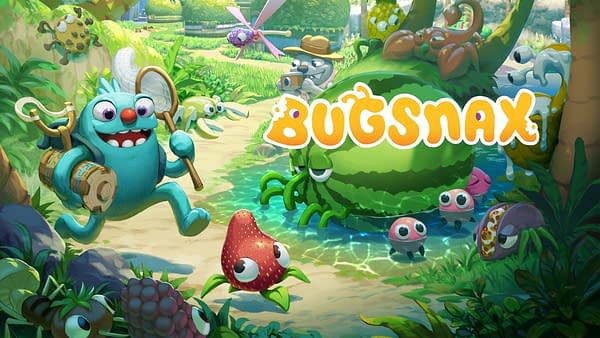 Young Horses hasn't released a game since 2014, so it's good to see the developer still working on new titles, and Bugsnax could be its best work yet. The musical trailer (we dare you to get that song out of your head) brings viewers to a bright and colorful world rife with creatures called "Bugsnax". You never the island of Snaktooth to discover half-snack, half-bug creatures roaming around. But they're so delicious you just pop them into your mouth and eat them.
But eating the tasty little critters has some weird consequences. For one thing, they turn your limbs into food. The trailer found the walrus wildlife expert Elizabeth Megafig snacking on strawberry Bugsnax, and then having her right arm transforming into the juicy fruit. What's that all about? Do your limbs eventually go back to normal? It's all very unclear at first, but it's certainly a concerning thought. Will your limbs always be fruit or food?
The game looks like an absolute blast, even if it doesn't immediately make sense. It seems like the best candidate to kick back with and relax, and that's just what many of us need right now as we attempt to navigate a world that's seemingly gone mad. Bugsnax will be launching sometime later this year, and we can't wait to dig in further and see what it's really all about. Maybe having food for limbs is actually quite fun. You can't knock it 'til you've tried it.