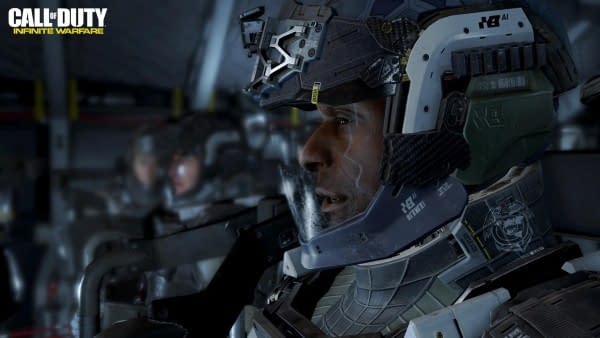 Many thought Call of Duty's days were numbered with Infinite Warfare. It sported the most disliked trailer of YouTube online and the buzz around it didn't seem quite so high around release.
Alas, according to NPD numbers (via GameInformer) the franchise has trumped the competition again in the US. The title can't rest on its laurels though. Battlefield 1 was just behind the game meaning that the gap is closing. Grand Theft Auto 5 still in there too, with one of the most insane tails I've ever seen to a game ever.
Here is the full list:
1. Call Of Duty: Infinite Warfare (Activision)
2. Battlefield 1 (EA)
3. The Division (Ubisoft)
4. NBA 2K17 (2K)
5. Madden NFL 17 (EA)
6. Grand Theft Auto V (Rockstar)
7. Overwatch (Blizzard)
8. Call of Duty: Black Ops III (Activision)
9. FIFA 17 (EA)
10. Final Fantasy XIV (Square Enix)
Worth keeping in mind, this doesn't include digital sales. If that was the case, I have to imagine Overwatch woudl be much higher.
Enjoyed this article? Share it!