Call Of Duty League Announces All-Star Weekend 2021
Activision revealed today that they will be holding the T-Mobile Call Of Duty League Announces All-Star Weekend 2021 in late May. The event will officially take place from May 22nd-23rd and feature 16 players who will represent all 12 teams. The event will be fully broadcast live on YouTube, with T-Mobile giving fans chances to win cool prizes throughout the event. The weekend will consist of two competitions they will be holding a 1v1 Pro Skills Competition and a 4v4 Caster Draft. We have more details on the event below as player voting is now open.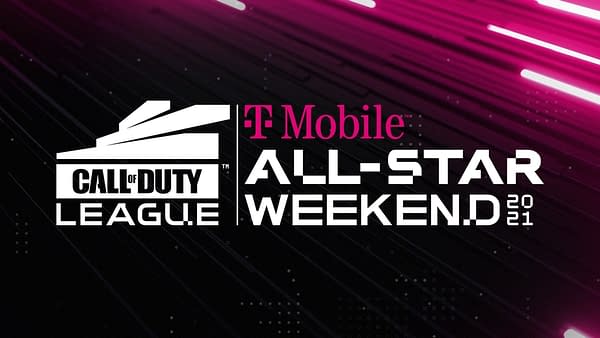 From May 5-16, fans can head to this website to vote for one player from each of the 12 teams to be a League All-Star. Following the fan voting period, Call of Duty League players, coaches and broadcast talent will also vote and select 4 more players. But the players aren't the only ones with something at stake during this weekend – the T-Mobile Pro Skills Tournament Bracket Challenge kicks off on May 18, where fans will have the chance to place their predictions for the 1v1 tournament and earn 2XP tokens for every correct guess. Leading up to the event via the T-Mobile 5G Weekly Drop, T-Mobile will pair 16 lucky fans with a pro player, and as they win, they'll unlock prizes and experiences with CDL pros. Be sure to follow Call of Duty League on Twitter and stay tuned for details on how to join.

T-Mobile Call Of Duty League All Star Pro Skills Bracket

16 player single elimination bracket. 16 Call of Duty League pros face-off in 1v1 gun fights and battle their way through a single elimination bracket. Fans will pick 12 of the starting players and our casters, players, and coaches pick the other four. Fan voting is live now so get your picks in before it closes on May 16.

4v4 Caster Draft Tournament

Caster drafted 4v4 bracket. Maven, Merk, Nameless, and Studyy will each pick a four-man team from the pool of 16 All-Star pros. These four teams will battle 4v4 in a single-elimination bracket across Hardpoint, Search and Destroy, and Control.