Call Of Duty League Debuts A New Limited Edition Weapons Charm
How would you like to earn yourself an exclusive limited-edition weapons charm from the Call Of Duty League? Starting today, you have a chance to receive a Call Of Duty League Weapons Charm for use in Call Of Duty: Modern Warfare and Call Of Duty: Warzone. As you can see from the photo below, it's simply the league's logo sitting on your gun where any other charm would hang. Showing off your love and appreciation for the competition and the players involved. So how do you go about getting it? The charm will be available for a limited time by signing up for updates at CallofDutyLeague.com. Fans that have already signed up will automatically earn the reward via email, and should be receiving the notice on the email attached to the account. For new subscribers with an active Activision account, you will be able to opt-in via CDL's website and will be rewarded on a first come first subscribe basis.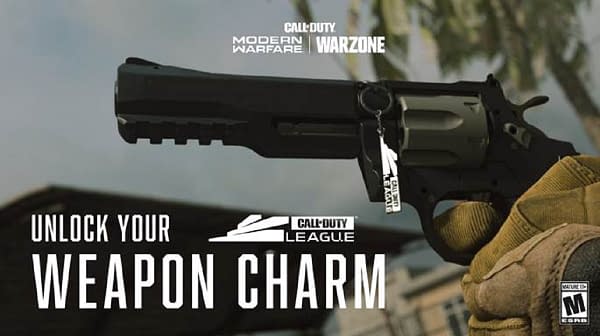 The promo codes to get the charm are one-time use only and can be redeemed up to one year. As a bonus to those who are new to sign up, you can earn a 2XP token for Call Of Duty: Modern Warfare along with the new Call Of Duty League Weapons Charm, while supplies last. Basically this is just a nice cosmetic item you can get from the company for a limited time that's totally free, all you need to do is be a registered user int he game to get one. If you'd like to show off more your love for the league more, there are team packs available for purchase that feature in-game skins, weapon charms, sprays, calling cards, and emblems for all twelve teams. Team Packs are available for purchase across all three platforms and can be used in both Modern Warfare and Warzone.