Today, MTN DEW AMP, Game Fuel, and Doritos announced they would be on board sponsoring the Call Of Duty: Modern Warfare Celebrity PRO-AM. The event will kick off on September 14th as it will feature pro gamers such as Shroud, H3CZ, Aydan and yet-to-be-announced celebrities in music, sports and entertainment. They'll be playing a series of traditional 6v6 multiplayer matches, plus the new 2v2 Gunfight mode to promote the game and have a little fun. Here's a few quotes from today's announcement as the games will be livestreamed on Twitch.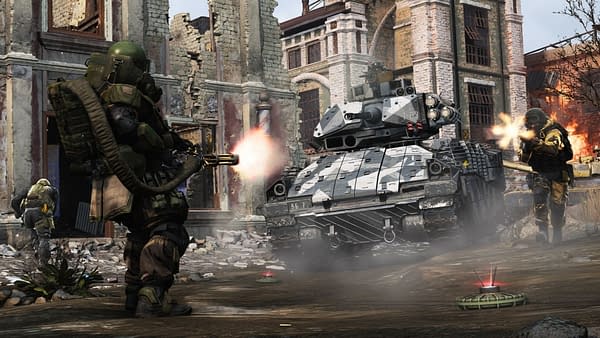 "We're thrilled to join forces with Activision just ahead of the hugely anticipated Call of Duty: Modern Warfare release," said Erin Chin, Senior Director, Marketing, Mountain Dew and MTN DEW AMP GAME FUEL. "We put a stake in the ground when we launched Game Fuel last year, and we're excited to continue delivering one-of-a-kind experiences, like this month's PRO-AM with Modern Warfare – sure to be one of the most exciting games of the year."

"This dynamic collaboration is a best-in-class example of the power of PepsiCo's food and beverage portfolio coming to life for consumers on one of the world's largest stages," said Leslie Vesper, Senior Director, Marketing, Doritos. "Doritos and DEW are known for providing players with unique ways to access exclusive gaming experiences, and now we're taking this to a new level by working closely with Activision for Modern Warfare."
Enjoyed this article? Share it!