Have you ever wanted every arcade version of a Capcom game at your disposal complete with a fight stick? Now you have that option! Today the company unveiled the Capcom Home Arcade, a portable dual arcade stick with 20 pre-programmed games inside that is supposed to bring the ultimate Capcom experience to your home. But before you get super excited, there's a few things to take note of. First off, this is not a regularly sized arcade stick, it's about a size smaller than the average ones you'd see from companies like Razer and HORI measuring roughly 4 inches high, 8 inches tall and 28 inches wide. So its barely the same size as an original arcade setup.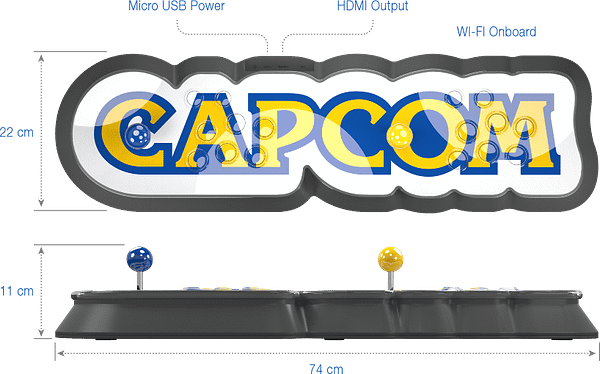 Second, the library, while impressive, is not an all-in-one library. Capcom has chosen specific games to be featured in this setup, which includes Street Fighter II Hyper Edition, Eco Fighters, Alien vs. Predator, 1944: The Loop Master, Final Fight, Ghouls'N Ghosts, GagaWing, Strider, and more. Pre-orders are being taken now for $230 per unit, with a launch date of October 25th, 2019.
Enjoyed this article? Share it!