CCP Games along with NetEase are celebrating this week as they have officially been certified to publish EVE Online in China. As any publisher knows, the process of getting officially authorized to operate in the People's Republic of China is a pain. But they achieved it! The two companies are currently making final adjustments and optimizations to the game, which will start with an Open Beta before they plan a proper release date. Here's a couple quotes from the announcement this week.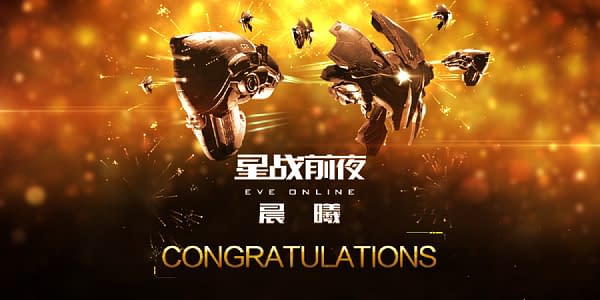 "We are very happy to start the next chapter of our journey with EVE Online in China," said CCP Games CEO Hilmar V. Pétursson. "It started when we visited ChinaJoy in 2005, showing our game to Chinese gamers for the first time. Since the initial release of EVE Online in China in May 2006 we have been energized by the passion and dedication that Chinese players have shown, inspiring us to embrace all the great developments we have seen both in Chinese science-fiction and Chinese science reality. While China is the biggest nation in the world and Iceland is one of the smallest nations in the world, we have met kindreds spirits and made friends throughout our decades together. It's with great pride and honor that, together with our friends at NetEase, we bring our spaceship adventure game to the biggest gaming market in the world – the best version of EVE Online we have ever delivered!"

"All of us in Iceland have been following the journey of CCP Games and EVE Online since CCP Games' foundation here in Reykjavík in 1997″, said Þórdís Kolbrún R. Gylfadóttir, Iceland's Minister of Industry and Innovation. "We are excited to follow this next chapter in EVE's long history and I want to congratulate CCP Games and NetEase. Partnerships like this one are very important in fostering innovation and sustainable economic growth."
Enjoyed this article? Share it!