This week, we're on our way to PAX West 2018. But before we make our way there, we have some video game releases to discuss. Check out the complete list of games coming out this week while we're in Seattle, choose your games wisely, and as always; have fun! August 28th
Blade Strangers (PC, PS4, Switch)
Bow to Blood [VR] (PS4)
de Blob 2 (Switch)
Catch & Release [VR] (PS4)
Donut County (PC, PS4)
Downward Spiral: Horus Station [VR] (PS4)
Fernz Gate (PS4, Vita)
Fire Pro Wrestling World (PS4)
Firewall Zero Hour [VR] (PS4)
Gate Of Doom (PS4)
Monster Hunter Generations Ultimate (Switch)
Pato Box (PS4)
Rocket League: Ultimate Edition (PS4, Switch, XB1)
Shikhondo: Soul Eater (PS4, XB1)
Splash Blast Panic (PS4, XB1)
Strange Brigade (PC, PS4, XB1)
Sunless Sea: Zubmariner Edition (PS4)
Switchblade (PS4)
The Golf Club 2019 Featuring PGA Tour (PS4)
Torn [VR] (PS4)
Victor Vran – Overkill Edition (Switch)
Viking Days [VR] (PS4)
The Walking Dead: The Complete First Season (Switch)
Warhammer 40,000: Inquisitor – Martyr (PS4, XB1)
Yakuza Kiwami 2 (PS4)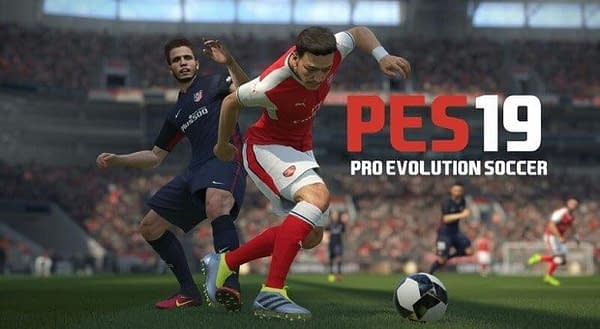 August 29th
3on3 FreeStyle (XB1)
DayZ [Preview] (XB1)
Twin Robots: Ultimate Edition (XB1)
Western 1849 Reloaded (Switch)
August 30th
Freedom Planet (Switch)
Haunted Dungeons: Hyakki Castle (PS4, Switch)
INSTANT TENNIS (Switch)
Mini Metro (Switch)
Pro Evolution Soccer 2019 (PC, PS4, XB1)
Realpolitiks (Switch)
The Messenger (PC, Switch)
The VideoKid (Switch)
Two Point Hospital (PC)
August 31st
Claybook (PS4)
Divinity: Original Sin 2 – Definitive Edition (PS4)
NBA 2K19: The Prelude (PS4, XB1)
Naruto to Boruto: Shinobi Striker (PC, PS4, XB1)
Rigid Force Alpha (PC)
The VideoKid (PC, XB1)
Think Of The Children (PS4)
Enjoyed this article? Share it!