Checking Out Some of the Overwatch Goodies from Jinx at PAX East
We always have fun chatting with the people at Jinx, so we were particularly interested to go check out their booth at PAX East this year as they would be showing off a few new items that we desperately need in our closet. The first thing we did was snag ourselves the exclusive hoodie they had ready for the event because we were in Boston at a time where it felt like the wind chill was ready to peel the skin off my body. Then we checked out some of the goods, as you can see below, and took a few photos of our favorites from the Ultimate Hoodies line.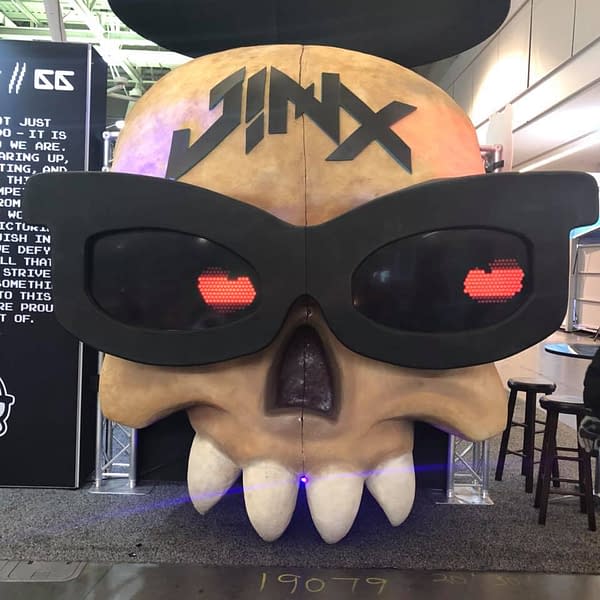 I'm a sucker for the women of Overwatch, primarily because almost all of the character I main in the game are women. So I was immediately stoked to see the Sombra, Symmetra, and Mercy gear in person. The minute I shared these pictures on social media, I had nine different texts for people asking me to buy one as they would send me the cash, but sadly none were on sale. I am extremely excited for that Sombra gear as the shade of purple mixed with the pink fits her costume perfectly. And while I'm not usually into wearing white, the Mercy gear is just too good to pass up on. The six other characters on the way with hoodies include Winston, Bastion, Soldier 76, Junkrat, Zenyatta, and Hanzo. When these finally hit the market, they're going to fly off Jinx's website like none other!