"Code Vein" Shows Off The New Hellfire Knight DLC
Bandai Namco took a moment this week to show off the new Hellfire Knight DLC that is currently available for Code Vein. The new character is available for $10 right now if you wish, or he comes as part of the Season Pass if you bought that for $25. Along with the amazing new look at the fiery blade that looks impressive, the character comes with a ton of new moves and the ability to access new areas within the game. If you so desire to go into them. Enjoy the new Code Vein trailer below showing the character off.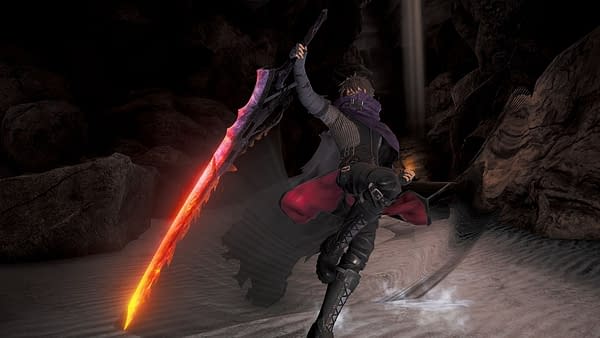 The new DLC, Hellfire Knight, gives players access to a new area within The Depths called Fiery Oblivion. This area holds new story elements, the terrifying Hellfire Knight boss, and the Horror Hunting Trials, unique challenges for players to complete in order to unlock new content including new partner costumes for Louis and Io, new weapons, a new blood code, character creation items, and more.