Current Event In Harry Potter: Wizards Unite Confirmed As Final
When the Battle for Secrecy Brilliant Event went live in Harry Potter: Wizards Unite, we theorized that it may be the last one. The game had announced its December 2021 content earlier this month along with their plans to render the game unplayable on January 31st. Though the game's January offerings remain cloaked in mystery, the language surrounding the two-part Battle for Secrecy Brilliant Event suggested some level of finality for the game's long-running narrative. Now, Niantic and WB Games have confirmed through the official Harry Potter: Wizards Unite forum that the current Brilliant Event now live in game is indeed the final one.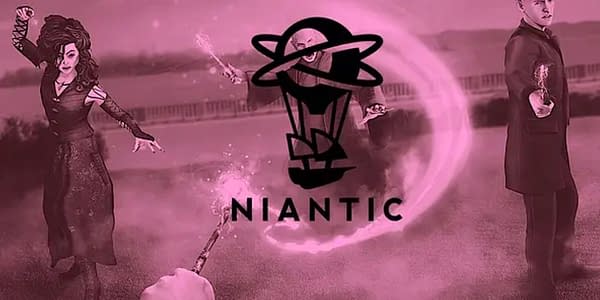 Pulling directly from the official HP:WU forum, Niantic and WB Games posted:
Witches and Wizards,

The time has come for our final Brilliant Event! Return Brilliant Foundables to the Brilliant Battle of Hogwarts Courtyard in Part 2 of the Constance's Lament Brilliant Event on 27 December 11 a.m. PT – 31 December at 11 a.m. PT.
True to form, there is, of course, a huge mistake in their post. The "Constance's Lament" reference is to last month's Brilliant Event. Also true to form, the event began with no Brilliant Foundables available, making it impossible to play until the issue was fixed. Thankfully, it happened quickly, but what was not addressed was bugged dialogue from Harry Potter and an entire missing exchange that influencers of the game later shared, both of which rendered the final narrative confusing in multiple areas.
As we prepare for the final month of the game with no information of what the month will bring, I would suggest Harry Potter: Wizards Unite fans drastically temper their expectations. It has been made clear that ending this game with the dignity that the fanbase deserves is low priority or, best case scenario, something that the company is sadly unable to dedicate resources toward achieving. Whatever happens, I'm choosing to remember the good times, but I can't help but think how great this could've been.