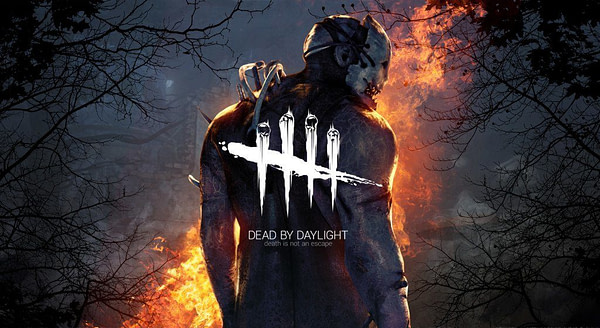 Dead By Daylight
{{ reviewsOverall }} / 10
Users
(0 votes)
Summary
Publisher: Behaviour Interactive Developer: Starbreeze Studios Platform: PC, PS4, Xbox One Release Date: June 20th, 2017 (PS4, Xbox One), June 14, 2016 (PC)
Behaviour Interactive's asymmetrical horror game, Dead by Daylight, has been an incredible success for both Behaviour Interactive and publisher Starbreeze Studios, and I've personally enjoyed it every time I've sat down at a trade show to play a match or two. The game debuted on PS4 and Xbox One just last week, after being available on Steam for over a year. Our own Gavin Sheehan reviewed the game on PC last week, giving it a 7.5 saying, "Ultimately, Dead By Daylight serves as an amazing horror game, but it has it's fair share of glitches and server issues that hold the game back from being truly awesome."
While Gavin was unable to secure a console code for the game, I was able to snag one for PS4 myself. And let me be upfront with you, I am not the best killer. I set traps, which no one springs. I camp the exit when it pops and let most of my survivors get past me because I didn't plant enough traps and am rather clumsy at making sure I hit them when I go to slash at their faces with my hideous tree-claws – I play the Hag as a killer, if you couldn't guess.
And while the base game is essentially exactly the same – you can either survive with friends, join a lobby as a killer or survivor, or set up a kill your friends lobby – there are fewer problems on console at the moment, at least in terms of glitches. I ran into a few- the most notable being the time the game spawned me right near the killer, and server lag meant that I only got into the match as I was being put up on a hook to be sacrificed. One of my fellow survivors helped me out, got me down, and healed me. They were great about that.
So while Gavin's bugs complaint is pretty valid on the Steam servers, it doesn't quite hit the same on the consoles. As the game's PS4 servers were almost empty and the company giving out the keys made the mistake of sending out EU review keys to US press, which meant I was delayed as hell in getting this out. And then I stuck around for a few more days just to see if I ran into any more bugs to report, which I did not. Overall, its a smoother experience to play the game on console, as there is a little bit more of an even playing-field with players all being on gamepads.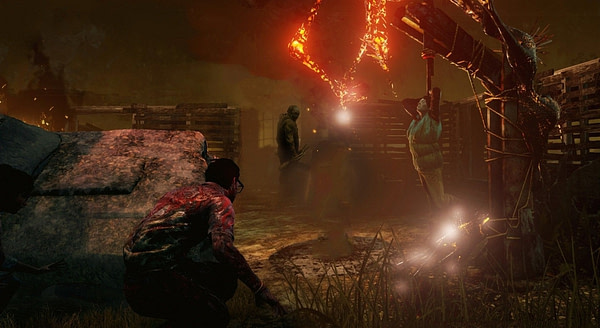 Killers on PC definitely benefit from the well known advantages of keyboard and mouse play, as killers play in first-person. As a Survivor on PC, I've found that, well, the skill checks are often incredibly annoying to do right with a keyboard. On console, those skill checks are much simpler and make more sense – there's less confusion on the UI as well. So I've stepped up my survivor game and helped lead multiple teams through the trails. I'm still a terrible Killer as things stand, but that's alright. I don't get scared easily.
So, with fewer bugs and a more streamlined skill-check process, Dead by Daylight on console is a much smoother experience overall. There's less to get in the way of that genuine horror experience, and the game balance is pretty solid. The lack of a major community hub also helps avoid the PC DbD community saltiness as well. After all, we're all new to Dead by Daylight on console. So I've given Dead by Daylight's console experience a higher score to reflect that.
What people say... Leave your rating
Order by:
Be the first to leave a review.
Show more