Kojima Productions revealed a little more about Death Stranding at Tokyo Game Show 2019 today, including a new video and artwork. The first big reveal came before anyone took the stage as Hideo Kojima himself took to Twitter to reveal a brand new poster for the game. This thing actually looks pretty amazing with some stunning art of the characters we've seen so far. This new image was designed by Pablo Uchida, with the title design by Kyle Cooper.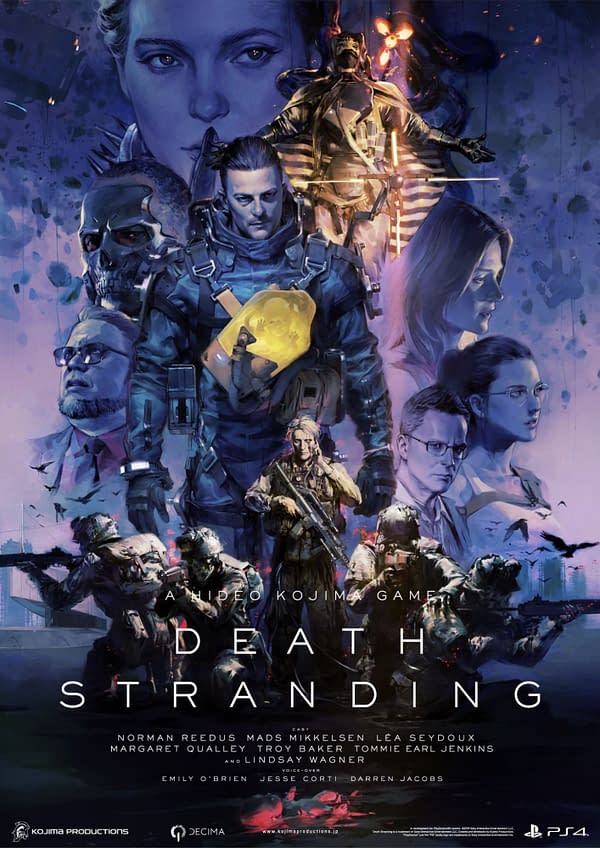 Meanwhile, the company along with Sony Interactive Entertainment released a brand new trailer unto the world. This one is over seven minutes long as it stands to be a Briefing Trailer. We're given a little more of an explanation as to part of the plot and what Sam is doing in the story. Enough of a thread to where we can kind of grasp onto it and get into the game. But again, like a lot of the materials for Death Stranding, there's a lot of missing pieces so we don't have the bigger understanding of where it all fits. Enjoy the trailer and figuring out how everything fits together before Death Stranding is eventually released on November 8th, 2019.
Enjoyed this article? Share it!