Devolver Digital Reaches Back to Present Metal Wolf Chaos XD at E3
The last game Devolver Digital had to show off at their E3 presentation was a remastered favorite by From Software in Metal Wolf Chaos XD. This is basically a totally cleaned up version of the original, or at least, that's how it looks in the trailer. We have the full description for you below along with the trailer as you play the President of the United States in a future where he's a badass running around inside a mech. Having played the original, we're looking forward to trying Metal Wolf Chaos XD at E3.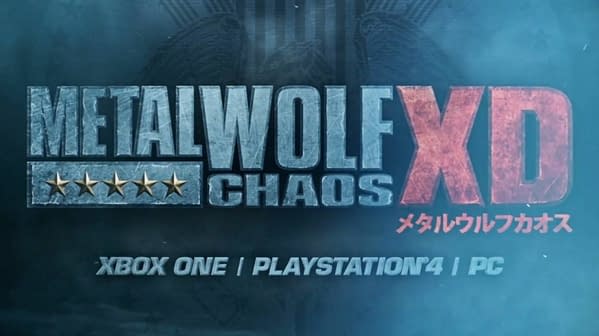 The country is in peril as President Michael Wilson defends the nation against a full-scale rebellion lead by Vice-President Richard Hawk and the mechanized legions he commands. As the 47th President of the United States, it is your sworn duty to take your country back by any means necessary and end this unjust coup d'etat! Battle in your advanced mech – armed to the teeth – across iconic American landscapes including the Brooklyn Bridge, the Grand Canyon, and the front steps of the White House.

FromSoftware originally released Metal Wolf Chaos in December 2004, appearing exclusively on the original Xbox and only in Japan. The game went on to become somewhat of a legend as it was hard to acquire and even harder to play outside of Japan. Devolver Digital and FromSoftware have partnered together with developer General Arcade to modernize Metal Wolf Chaos with updates to the game including upgraded visual fidelity, refined controls and gameplay, a new save system, and 4K + 16:9 support for modern displays.