"Disgaea 4 Complete+" Demo is Out Now For PS4 and Switch
Disgaea 4 Complete+ is out now on PlayStation 4 and Switch, but you can try it for free right now.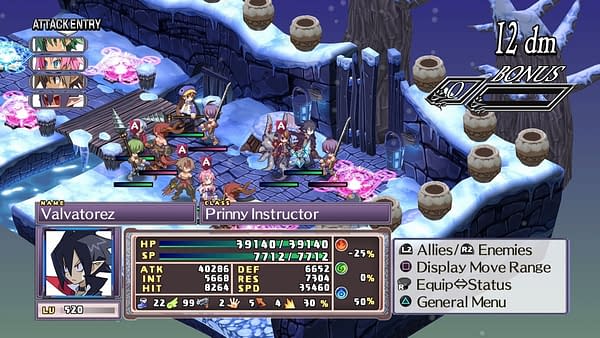 The game just launched as of October 16, so you can just buy a copy. But there's actually a free demo you can download ahead of that to see if it's a game you'll dig. If you like madcap mayhem, colorful characters, and over-the-top personalities you certainly will. But maybe you just want a taste and don't want to commit. Just snag the demo from the PlayStation Store or Nintendo Switch eShop!
If you're unfamiliar with Disgaea 4, the game follows the vampire Valvatorez, who promised a woman over 400 years ago he'd stop drinking blood. He would begin if he could scare her, but unfortunately, she ended passing away. After falling from grace, he now works a boring job in Hades. Human souls are sent there to be transformed into Prinnies and serve for all eternity. But when the Hades government orders that all Prinnies be executed, Valvatorez stops it and decides to lead a revolt.
Disgaea 4 Complete+ is a re-release of the PlayStation 3 version of the game, which originally debuted in 2011. It includes a swath of additional content and a fun, challenging tale that should make you giggle over and over again. If you've never played a Disgaea game, this would actually be a great one to start with. Check out the trailer above for a few reasons why.