Posted in: Games, Review, Video Games | Tagged: Dissidia FF OO, Dissidia Final Fantasy, Dissidia Final Fantasy Opera Omnia, Final Fantasy, game review, Square Enix
---
Dissidia Final Fantasy Opera Omnia is the Missing Piece from Dissidia NT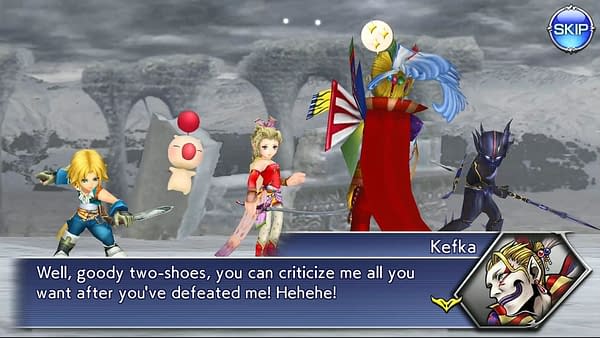 If Dissidia Final Fantasy NT didn't have enough of that fighter-RPG hybrid quality for you, then pull out your phone because Dissidia Final Fantasy Opera Omnia should fit the bill. You start out controlling a party of FFI's Warrior of Light, FFIX's Vivi, and Type-o's Rem to go through a tutorial phase explaining the turn-based bravery, hp, special, and follow up attacks. From there on out, you progress through the story mode, battling mobs and bosses along the way. Picking up additional characters is also pretty easy. You can pick up FFVII's Tifa, Cloud, and Yuffie pretty quickly.
The storyline is the usual Dissidia fair of an arena world pitting the Sublime Goddess of Protection Materia against the Savage god of Destruction Spiritus. But rather than working in the traditional Dissidia timeline, Opera Omnia is pretty much a fresh start, making it a great entry point for new players. Of course, much of the story follows the usual pattern, but it is a unique version of the tale.
While Opera Omnia is a separate game from Dissidia NT, it does have the exact same development pedigree. Both games are a collaboration between Square Enix, Koei Tecmo Games, and Team Ninja and is perhaps the missing piece of NT.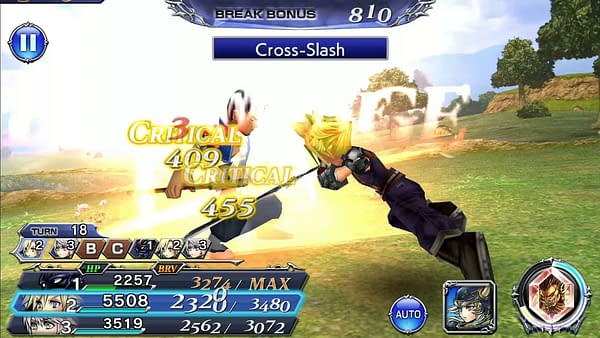 The game's UI is pretty reminiscent of older Dissidia titles which means it fits that "retro FF feel" that most mobile Final Fantasy games are after. Mobius Final Fantasy and Final Fantasy XV Pocket Edition being the notable exceptions. The combat is turn-based for the most part. Follow-up attacks however do trigger a few active time windows for you to chain HP attacks from your whole party onto one unsuspecting opponent.
Party because of its turn-based mechanics and also because of mobile games' limits on just how complex controls can be, Opera Omnia is a pretty easy game to grind through, especially at the start. The later levels start to get more punishing but its a much smoother progression than NT.
Because Opeta Omnia is a free-to-play mobile game, there are in-app purchases which allow you to get more in-game currency for the game's gacha / loot box system. Since there is no real PVP, the fact that you get new items and better weapons with the draws is somewhat negligible. You can also earn draws from completing actions in-game, achieving specific objectives for each PVE stage, and even assisting other players which keeps it from being too pay-to-win, but of course, spending money does have a serious advantage. Like FFBE and Mobius Final Fantasy before it, Opera Omnia does feature some limited multiplayer options like co-op quests, assists, and friend lists.
Along with that, there is no time-restrictive mechanic like many earlier mobile games. You don't have any kind of energy or stamina to worry about, so you can sit there and play it for 12 hour stretches at a time, no problem. You might run into some carpal tunnel that way, but it certainly is doable.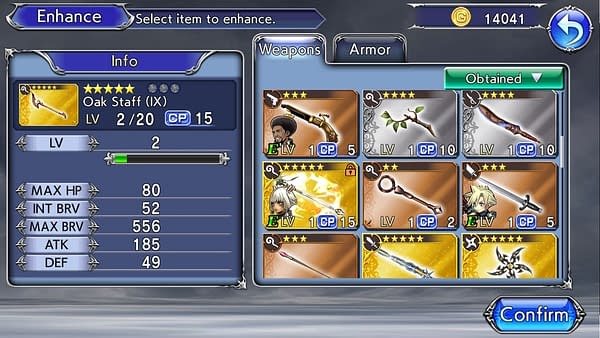 Like every Dissidia until the end of time, you can play as Cloud Strife from early in in the game without paying a thing, which will please the vast majority of players. But if you were a bit stiffed at Dissidia FF NT's rather predictable character slate, well, Opera Omnia has some surprises in its roster. For one, you can play as Type-0's Rem and King and FFXIV's Yda. The full list of the 28 currently available characters is here. That list will be growing as time goes by. So any of your favorite wish-list characters will likely end up in Opera Omnia eventually. Possibly including a few from non-numbered FF games, which would be pretty awesome.
Because it's more of a figher RPG hybrid, you can't play as any of the villains which means you can't really play as any of your favorite villains which is rather disappointing.
While the characters and world is rendered in 3D graphics in a familiar SE style, each character has a chibi drawn portrait which pops up any time they have a piece of dialogue, and that art is pretty damn charming.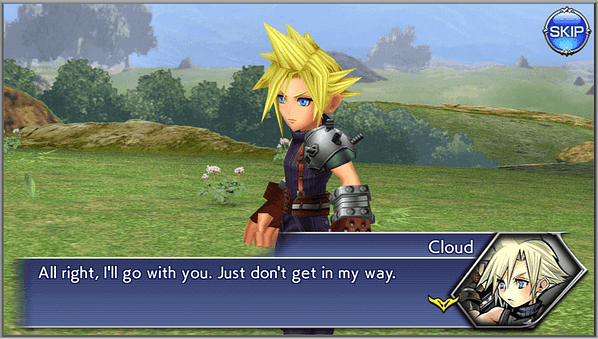 Dissidia Final Fantasy Opera Omnia is a pretty great successor to the original handheld Dissidia games, offering a similar RPG style progression and story-mode. It's got the usual gameplay mechanics, a charming art style, and brand new storyline. It also has a pretty massive cast of characters at launch. However, there are drawbacks to Opera Omnia, mostly regarding the game's gacha system. Unlike the handheld Dissidias of days past, this one does have micro-transactions which is a bit of a drawback. However, considering the game is free-to-play, and handily so at that, its a small price to pay.
---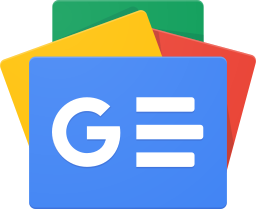 Stay up-to-date and support the site by following Bleeding Cool on Google News today!