"Doctor Who: The Edge of Time" Shows Off a New Villain
As we slowly get closer to seeing the release of Doctor Who: The Edge of Time, we now are getting a look at the latest villain to be added to the pantheon. In the latest developer blog, they discuss some of the enemies coming to the VR game including the Weeping Angels and the Daleks. But the latest new villain to come to life is the Hydrorks. There's not much to say about them but they are creepy as hell. Hopefully, we'll learn more about them beyond the description and trailer below before the game comes out sometime this September.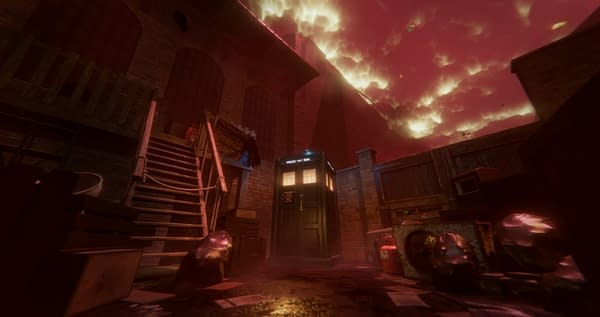 Hydrorks

Hydrorks are brand-new and unique to Doctor Who: The Edge of Time. They are vicious amphibians, sometimes used as guards by races like the Stenza and Zygons. They are incredibly eerie, slimy and have a penchant for staring at you! These deadly carnivores have no table manners and possess a real taste for human flesh, with their hunger never being sated.

Weeping Angels

A horrific nightmare fully realised in VR for the first time. A terrifying and powerful species of quantum-locked humanoids who are as old as the universe. They appear to be 'weeping' because they cover their eyes so as not to get frozen for eternity by other angels. Be warned, you think you know fast and frightening? Experience them in VR.

Daleks

Incredibly imposing in VR, Daleks hail from the planet Skaro and their main leader – Davros – is an evil scientist of the Kaled race. They were once Kaleds but were badly mutated from nuclear war. Davros genetically modified them, integrating them with a tank-like robotic shell and removing every emotion apart from hate. AVOID AT ALL COSTS!