Posted in: Card Games, Dragon Ball Super, Games, Tabletop | Tagged: DBSCG, dragon ball, Dragon Ball Super, Dragon Ball Super Card Game, Power Absorbed
---
Dragon Ball Super – Power Absorbed SPR Reveal: 17 & Vegito
Dragon Ball Super Card Game's newest set Power Absorbed features the heroes Android 17 and Super Saiyan Vegito on Special Rares.
---
Bandai has released the initial details of the first Dragon Ball Super Card Game set to release in 2023. This expansion will be the third in the Zenkai Series, the set block which kicked off in September 2022 and saw the introduction of Z-Cards as well as a change in the holo pattern used for Super Rares, Special Rares, and Secret Rares. This set, Power Absorbed (full name being Zenkai Series – Power Absorbed), is the twentieth main set and has quite a few strong themes, including the debut appearance of the Saiyan Cumber in a Prison Planet Saga-focused Black-section. Power Absorbed is also notable for sections of cards based on the Super 17 Saga, Krillin and Android 18's family, the Tournament of Power, and the Buu Saga. Now that this set has been released, Bleeding Cool will showcase cards from this latest Dragon Ball Super Card Game expansion. Today, let's take a look at some more art from the SPRs, or Special Rares, of Zenkai Series – Power Absorbed.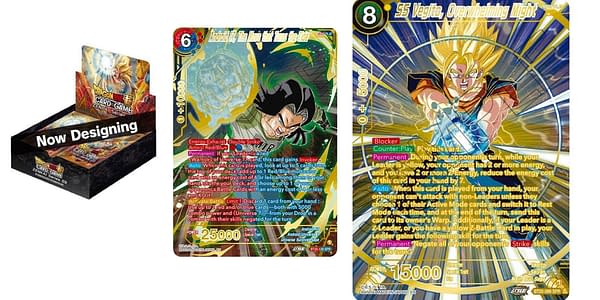 Our final spotlight from the main set is two SPRs featuring Android 17 and Super Saiyan Vegito, respectively. Each character served as a turning point for a major Dragon Ball storyline in the scenes in which they are depicted. The Android 17 we are shown is the iteration of the character in the final (for now) climatic arc of the Dragon Ball Super anime where, during the Tournament of Power, this one-time villain saved not only his universe, but all universes in peril during the competition. Vegito's major role came earlier, as this super-powered fusion of Goku and Vegeta was a major part of the final battle against Buu during Z's Majin Buu Saga.
Stay tuned to Bleeding Cool for more Dragon Ball Super Card Game previews from Power Absorbed, the next installment of the Zenkai Series. Stay tuned for more, as well as other reveals from upcoming DBSCG products.
---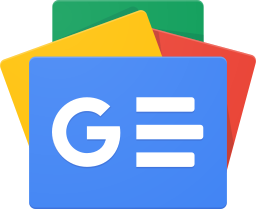 Stay up-to-date and support the site by following Bleeding Cool on Google News today!