BarbarousKing Announces Work Has Started On "Grand Poo World 3"
It this week's edition of Unexpected News, BarbarousKing revealed that he has started work on the Kaizo Mario game Grand Poo World 3. If you're unfamiliar with this series, here's the short version for you. Barb created the original Grand Poo World as a friendly (and difficult as hell) Mario Kaizo game for his fellow Kaizo runner and friend GrandPOOBear. The game received positive reviews and praise from the community, especially speedrunners who have attempted to crack the world record. Which led to Barb creating the sequel, Grand Poo World 2. Which is even more difficult and intricate than its predecessor, and includes a lot of firsts for a Kaizo game including the ability to choose multiple paths in levels and on the world map, and a special puzzle within the game you need to solve to get the "good" ending. If you'd like an example of how hard it is, watch MitchFlowerPower speedrun it at SGDQ 2019.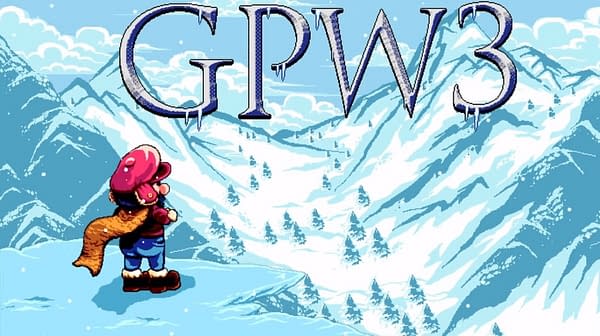 After making the game, which was mostly done live on Twitch except for some of the secret stuff, Barb said he'd never make Grand Poo World 3. Or at least, he wouldn't unless he got really bored. Apparently, he got bored, or was just hounded enough about the concept to start making it. The announcement was made this week with the reveal of a new trailer, which you can watch below, confirming work has begun on the game. If people are smart, they won't harass Barb about it or drive him away from wanting to work on it by constantly asking "is it done?" Keep in mind, GPW2 took nearly a year to make. But when it eventually drops, be ready to watch every livestream platform freak out when people start playing it.